As Jack Garratt plays Liverpool for the second time in a month, a man-flu stricken Getintothis' Shaun Ponsonby checks him out.

Before this review gets going, there is one thing we need to make clear – we're likely to sound a little grumpy.  This is nothing to do with Jack Garratt or his music. It's because this writer had been in his sick bed all day and couldn't find anyone to cover for him, so dragged his ailing, vomiting body halfway across town to please you, the Getintothis reader. All I really ask is that you thank me in your will.
What it probably means is that Garratt is facing potentially his most difficult audience ever, purely by the fact that misery guts here is in the crowd.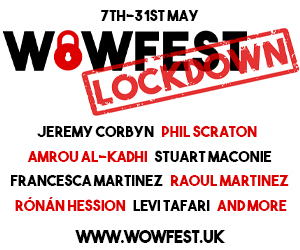 But first we have Seramic, who actually shook us up a bit. They managed to win over the crowd, which seemed to have nothing to do with a small local connection (they had some Liverpool family members in the audience). Their music was a mix of heavy rock, electronic and incredibly soulful vocal harmonies from two incredible backing singers who more than helped set them apart.
The interval between acts seemed a little longer than we thought it would be, and this writer started pondering some of life's big questions in order to keep my mind of the looming illness, like; Why does the Guild of Students only have one bar? Why are there so few female sound engineers? Did we really land on the moon?
The music being blasted over the PA helped matters. The Jacksons, Earth Wind & Fire, Stevie Wonder. Part of us would have been happy to sit and listen to The Funk all night. It was going brilliantly until Timberlake piped up.
Read our review of the Blossoms and Jack Garratt gig last month
Finally, Garratt hit the stage to a wave of applause. Given the circumstance, the last thing we needed was a flash of extremely bright, white lights, but that is exactly what happened .We retreated like a Mogwai, yelling "Bright light, bright light".
The lighting effects were impressive throughout, though. It was probably a bigger rig than we have seen in some arenas. Yet he never seemed dwarfed by it, which was to his credit.
This writer has always felt as if, though undoubtedly talented, Garratt's material is a little banal. It seemed 90% of the crowd were singing along to a song like Weathered, but between the song itself and Garratt's faux soul voice, we are looking forward to the day it is used in a John Lewis Christmas advert.
On the other hand, he does have a hugely affable personality and genuine stage presence. It is the Bruce Springsteen effect – I kind of wanted to have a beer with him after the show.
He went through a tongue in cheek section where he teased some covers (Superstition, Wannabe, a few others), the crowd would go nuts and he would stop to a chorus of jested boos. It was funny for a bit, but the joke admittedly went on far too long. He eventually decided upon the theme from Fresh Prince of Bel Air, which he did in its entirety. It went down a storm. In fact, we would say the crowd were more excited by this than his own material, which is potentially worrying for him.
It was then that it hit us that what Garratt appears to be trying to do is morphing musicianship with DJing. But we're not sure exactly how that works. The hype around him is that he is a multi-instrumentalist who plays all of his instruments on stage. This isn't strictly true, for the most part he was banging percussion, occasionally playing piano and guitar and at best banging a drum with one hand and playing piano with the other. We're not contesting that this is difficult, let's be honest for the most part he's just playing along to a backing track.
But, given the grumpiness we entered with, that we would give him three out of five tonight is actually quite the compliment. Fair play, Mr. Garratt. And now, a return to the sick bed. Good night.
Photos by Getintothis' Ryan Jafarzadeh
Comments
comments