FACT in association with Deep Hedonia present a live performance by two of the most exciting and original electronic producers operating today, Getintothis' Mike Stanton has the details.
Former KaitO member and current Factory Floor collaborator Nikki Colk (Nik Colk Void) has joined forces with experimental Swedish composer Klara Lewis to create an evening of improvised sound architecture and experimentation, utilising field recordings and electronics at the Liverpool Philharmonic Music Room on Wednesday 1 February 2017 at 8pm.
Considering the past output of these two performers, the evening is sure to be one of challenging and exciting avant garde compositions. Colk has close associations with electronic and post-industrial legends Chris & Cosey while Klara Lewis has established herself as creating dense and textural landscapes through vast and open-ended tonal compositions. Both exude impeccable pedigree and it is an exciting prospect to see and hear the two collaborate in the live environment again.
Do you love gigs as much as we love gigs? Click here for a wealth of live reviews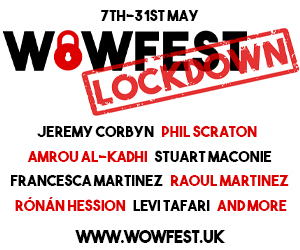 Expect abstract sound manipulations, glitch-edged soundscapes and liminal electronics as the two blend their strengths to weave a unique form of conceptual electronica.
This performance is part of the Public Programme for the new group exhibition No Such Thing As Gravity (11 November – 5 February), at FACT. Supported by the PRS Foundation.
Wednesday 1 February 2017 8pm Music Room, Liverpool Tickets £10.50
Comments
comments