With autumn fast approaching, Getintothis' writers select some of the finest new album releases to soundtrack the changing of the seasons and the shortening of the days.
With summer inexorably drawing to a close and the leaves beginning to take on that unmistakeable autumnal hue, our thoughts inevitably start to feel far from the feverish excitement of early summer. As the nights draw in and the rain patters not so gently against the double glazing, memories of hazy long and lazy afternoons in beer gardens begin to fade.
What's that we hear? Summer's not yet over, we've still got a bank holiday weekend to look forward to and there are even a fair few festivals at which we can all huddle together for warmth beneath our umbrellas. Yet the Olympic flame is already doused, the last test match has been played out and the football season is well under way; fight against the dying of the sun all you like but it's a battle you won't win.
This month's Album Club does have an end of summer feel to it. The exuberance and optimism of early summer has dissipated, realism has set in and we've a selection that best suits the ever-darkening evenings. Encompassing as always a broad range of sounds from returning big-hitters to emerging talents, from drum and bass to melancholic folk, from familiar sounds to new artistic directions there is something here for everyone.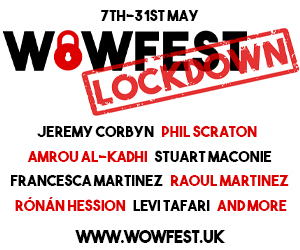 Turn up the gas fire, put on an extra layer, settle into your comfiest chair (a glass of something strong is optional) and turn the lights down low and the music up high. More importantly share your thoughts on our Facebook and Twitter pages by letting us know what we've missed that should have been included. Enjoy.
Anxiety: Anxiety
La Vida Es Un Mus
This is a startling debut album from Glasgow's Anxiety and, in this year that has seen a celebration of punk's 30th anniversary, timely proof that its ramshackle, devil-may-care, DIY spirit remains alive and kicking.
With its nine songs racing by in little more than 20 minutes, Anxiety is nonetheless an intense and powerful record in the hardcore punk spirit. Fast and furious, lean and fat-free Anxiety make a glorious full-throttle discordant rattle that imbues hardcore punk with tricks of the psychedelic trade. Delay, distortion and effects are used with aplomb without ever detracting from the vital energy and authentic hardcore motifs.
This is an exciting record, one to jolt you out of your stupor and make you want to punch the air. A band that gets it understands what they are doing and instinctively seem to understand what makes them great, but without ever seeming to convey that impression. From the squalled opening and barked vocal rasps of Dark and Wet, it feels off-the-cuff, almost thrown together without care yet it is chock full of catchily infectious riffs and confrontationally arresting lyrics.
Standout track Delayed at just over three minutes is the longest track here, and the most rewarding. A contender for track of the year, this is a thunderous and relentless garage stomp filtered through a hardcore lens frothing with a barely concealed sense of rage as punishing warped guitar lines add increasing muscle. Addicted to Punishment and Human Hell are possessed of memorable ear-worm choruses that coexist nervously alongside the darkness of the message while Trapped Shut uses starkly vivid imagery to describe the stultifying effect of modern life.
Much like Metz before them, Anxiety have adapted the hardcore formula to their own end fusing it with modern psychedelic gimmickry to create a set of genuinely memorable tunes. More please. Paul Higham
Tim Burgess and Peter Gordon: Same Language, Different Worlds
O Genesis Recordings
Tim Burgess has long spoken of his love for Arthur Russell and having met the pioneer's long-time collaborator Peter Gordon in 2012 it was only natural, that The Charlatans frontman team up for what must be his 139th collaborative project since the turn of the year.
You think we're joking. Read his new book. After the coffee, new band stages, record label, remixes, writing, talks, tours, exhibitions and not to mention the day job with his band, you'd think there's a chance of spin-off side-projects coming across kinda throwaway. Not a chance with Gordon at the helm. For anyone who witnessed his Instrumental reimaginings of Russell's work you know there's something seriously special about his craft and those he teams up with. We saw them at the Kazimier last year and it was one of those nights.
On Same Language, Different Worlds, Gordon reassembles some of that cast, most notably trombonist Peter Zummo, who's atmospheric flourishes – which veer between soft and sensual to squalling savageness – are all over the album. And it's this mixture of the delicate warmth and the chaotic improvisational madness that makes it such a satisfying listen.
Take the tribal oddball jazz of the near nine minute Being Unguarded and compare it to the aural comfort blanket of Love Is All Around Me which offers you a big hug with it's trumpeting cushioned beats. Then there's the 12 minute free-form dub-riot of Temperature High which is reminiscent of Vanishing Point era Primals jamming with Can. Flip round the corner and you'll find Burgess all breathy and leading a beatific pop song on opener Begin while later he's dodging in and out of Tracks Of My Past's dancing piano and Bernard Herrmann orchestrated  hypnosis.
If all this experimentation results in a slightly disjointed affair the pay off arrives on closing and finest track, Oh Men – a cosmic quite transcendental number with a falsetto finale so clean and pure it'll have you reaching for the repeat button. We did, you should too. Peter Guy
Camera: Phantom of Liberty
Bureau B
Camera are a band of impeccable pedigree. First attracting our attention when performing alongside legendary Krautrock pioneer Michael Rother, the experimental Berlin underground collective have since forged a worthy solo career and latest album, Phantom of Liberty, finds them approaching the peak of their powers.
An entirely modern and refreshingly revitalised take on the Krautrock tradition, opening track Affenfaust hits its stride immediately with blistering synths and hypnotic repetitive beats. This sets the tone for what is an urgent and intense listen that adroitly sidesteps any suggestion of it being too derivative and neatly avoids the formulaic. It is a record laced with a bristling sense of imagination and ideas kept firmly on the front foot by Michael Drummer's vibrant rhythms but which heads off in varied sonic directions.
Festus sees the band look eastwards and explores a delicately fractured ambience amid a framework of swirlingly discombobulating psychedelia while Nevernine expertly marries brightly explorative synths that overlay an abrasive exhibition of drumming of extraordinary power and intensity.
With an almost cinematic scope feeling like a lost soundtrack to a dystopian horror film, the enormous diversity of sounds continues making this a thoroughly rewarding and genuinely exciting listen. An early candidate for instrumental record of the year. PH
Crystal Castles: Amnesty (I)
Fiction Records
Crystal Castles' fourth album Amnesty (I) is the first since the rather acrimonious departure of hugely adored vocalist Alice Glass in 2014. Songwriter/producer Ethan Kath vowed the group would continue with a new vocalist on board, but questions soon sparked about a possible change in direction and departure from the glitchy gloom electronic ways of old, leaving those of us who've followed the band since the early days thinking, surely not, they can't, can they?
In April 2015, Kath released a new Crystal Castles track Frail, featuring a new singer, Edith Frances. Soon a new album was on the cards. They were back, and things were strangely familiar.
Fiction Records – helping our best new bands fulfil their potential
You can ever so slightly envision album four being developed in a dimly lit basement studio with plans of how to take Crystal Castles 2.0 to new heights littering the floor, with Kath eager to prove there's life to Crystal Castles after Alice Glass. Thankfully though album four has stuck to the often critically acclaimed blueprint of old – glitchy electronic pulses, heavily treated vocals and passages of warped drone, while the introduction of Frances on vocal duties is actually refreshing.
Despite many die-hard Crystal Castles fans being slow to embrace her, she's not only proved her capabilities but alongside Kath brought a new tribal atmosphere to the fore, it's hostile, on-edge and despite the similarities closer than ever before to being dragged in a whole new direction. She even manages to drag Kath towards subtle pop melodies, they'll be on Now 95 next.
Vocal differences become clearer as you delve slightly deeper, where Glass's power would cut, Frances merely blends in, using softer minimalist tones to twist and wave, like her Grimes-esque chirps and shrieks on Frail. Sadist and Fleece show off Frances' versatility perfectly, the former offering a gentle, more pop-friendly tone, almost at a murmur alongside softer twinkling electronics from Kath, while the latter is a thrillingly fierce affair of jarring angst-ridden synths and shouty vocal distortion. Elsewhere the rather startling, eerily dark, trance-like Chloroform and pure anthemic energies of single Concrete ooze strong, as Frances comes into her own.
As an album it doesn't know what day it is but then when do Crystal Castles albums? It's got its shirt on back to front and its shoes on the wrong feet as ever, the charming unpredictability of alternating cathartic, explosive sequences with danceable jaunts and spacier subtlety is stronger than ever before. It's progressive and still as thrilling as it ever was nearly ten years ago. Wall to wall penetrating noise with woozy charm, Amnesty (I) is a thoroughly intoxicating and hugely exciting official start to the intriguing Frances era of Crystal Castles. Jake Marley
Ex-Easter Island Head: Twenty Two Strings
Low Point
With Twenty-Two Strings, Liverpool's Ex-Easter Island Head cement their reputation of one of the UK's most innovative and imaginative bands. Starkly minimal in song title (Four Guitars, Ten Bells, Two Coins) and indeed in stage set-up, their music reveals a breadth of ideas that belie any perceived simplicity.
Anyone who has seen them play live will understand how their sound is created: guitars laid flat on trestle tables rhythmically struck using a combination of mallets and sticks to provide both a framework and amorphic  timbres, as freeform echoes fill the void with undulating waves of hesitantly fragile wasps of yearning. Yet any perception of gimmickry is cast aside by this most superlative of records. All nagging feelings that there were natural limits to where they could take their sound are easily put asunder.
This is a special album. One of careful construct, never overfilling the space. It reveals a confidence in its composers coupled with a clear understanding of what they want to produce. As a record it is perfectly paced. The minimalism builds in intensity as it holds you firm in its grasp and hypnotic beauty. Its rhythmic structures imply certainty while the slowly enveloping sounds, almost timorous in character, add a juxtaposing sense of foreboding unease. This is compounded by Ten Bells and Two Coins which chime with merciless disquiet.
Read our review of Ex-Easter Island Head's album launch at Liverpool's Philharmonic
Before you know it you're drowning in the underwater ambience of Twenty-Two Strings without ever realising quite how you arrived. Beat-free and mesmeric, it is like seeing the world in slow motion; as though time has refracted itself through a pool of shimmering clarity to the point of stillness. It sounds quite unlike anything they have ever done before, revealing them open to new artistic directions.
From there normal service is resumed. Well almost. With Eight Bridges the beats return yet somehow all has changed. It is like we now know too much and there is but no escape. The grip tightens, a religious atmosphere prevails. This is an initiation, a rite of passage. No way back.
Marking the end of the journey, Six Sticks offers something of a euphoric denouement, a celebration of an arrival at a higher plane. With an album that is brave, bold and imaginative that next level might be just where Ex-Easter Island Head are deservedly heading. PH
Factory Floor: 25 25
DFA
Who's the best live band in the UK? Tough question. But few can match Factory Floor.
We've seen them four times in four very different spaces and three of which were so good they made our end of year top five. They destroyed Nation, decimated the Furnace at Psych Fest and did something so extraordinary at the Kazimier we nearly had an out of body experience.
Problem was, the last time we caught them synth man Dominic Butler had departed meaning engine room drumming leviathan Gabriel Gurnsey switched to electric pads and all the 'human' element of their sound was gone. Now there wasn't much humane sounding originally to their incessant mechanical techno. But the visual ferocity and a certain something was absent last time round. Instead they'd truly become a 100% robotic death disco machine.
Oddly, and rather pleasantly surprising album number two, 25 25 seeks to address that, and if anything it's a more accessible, slightly easier to digest beast than their ferocious eponymous debut – primarily because Nik Colk Void lends her fractured vocals to a number of the pieces on display.
Take Wave – a thrilling trip gliding among 303 howls, cowbells and what sounds like Prince's LinnDrum malfunctioning in the bath tub. Elsewhere, the likes of Dial Me In (the band's funkiest effort to date), Ya (the sound of Hot Chip remixed by Throbbing Gristle) and the title track's dancing cheeky blurts and pops are reminiscent of coming up at 2am.
If we're making it sound too much like pop fun, forget it, this is still lacerating, hard-edged, cement-mixer noise – but at least you know there's a human heart thumping behind the beats. It'll make yours do the same. PG
Lisa Hannigan: At Swim
Play It Again Sam
Regardless of how you were introduced to Lisa Hannigan, whether as the personal and professional partner of Damien Rice, or as a singer in movies like Gravity and TV shows like Fargo; her third album, At Swim, is the proper portrayal of her as a musician or to be specific, what she has become as a musician.
Following her second album, the Irish singer-songwriter experienced writer's block and, allegedly, depression. Having successfully overcome her problems, Hannigan teamed up with The National's Aaron Dessner, to make an album that has resulted in a renewal of her sound without distorting her original quality.
Even in At Swim, she packs the same old folk-jazz rasp-sustained phrases found in her first two albums but with an added dreaminess and sweet gloominess. Most importantly, the prime feature of the album, owing to its production and packaging, is the versatility.
Through the starting song Fall, we are introduced to same old Lisa Hannigan in a more folk-pop light and the sound only grows bigger with the added harmonies of Prayer for the Dying. At the fourth track Lo, the album shifts from folk to Lisa Hannigan with electronic basslines and drumbeats. Although feeling slightly out of place and bothersome at first, the change grows on you and prevents the record becoming monotonous. After that, it is a smooth intimate ride through some of Hannigan's most accomplished songwriting in We the Drowned and Tender, and some acapella in Anahorish.
At Swim does feel like something quietly floating that can easily pass you by unnoticed, but give it the tiniest fragment of your attention and it will grip you with its versatility and musical range, making you float with it. It sees Lisa Hannigan expanding her musical horizons further to assume a sweetly darker character and it will be worth seeing how it translates into a live setting when she graces Arts Club in October. Amaan Khan
Merchandise: A Corpse Wired For Sound
4AD
When Merchandise signed for 4AD and released After The End it appeared a match made in college rock heaven. Big tunes, punk ethos and a vitality which lived up to the hype.
Push forward two years and much has changed; core members Carson Cox and Dave Vassalotti have been writing from different corners of the globe and the result A Corpse Wired For Sound sounds like it – dark, disparate, echo-laden and drenched in something foreboding. Gone is upbeat swagger of their previous album replaced by a characteristic 4AD traditional gothic-rock approach. And it will force listeners to wrestle and work that bit much harder.
But persist and there's an ocean to get lost in. Right Back To The Start is a neon late night Berlin throbber while Lonesome Sound is a serrated rocker were the guitars literally sound like chainsaws. And this is indicative of the wider sound, as guitars and electronics are twisted and drenched in messy fuzz, cold washes of distortion and throbbing electronica. You'd imagine Silence of Lambs chap Jamie Gumb would love this shit.
There is but one track which stands alone and harks back to After The End, the penultimate I Will Sleep Here – a hearbreaking, semi-acoustic ballad which rests upon Carson Cox's beautiful poetry and a chorus which will grip you tight and leave you gasping for breath. It's possibly the finest music they've written.
What the future holds for Merchandise is unknown, but if they continue to make music like this – no matter which parts of the world they all exist in – we're all the better for it. PG
Frank Ocean: Blonde
Boys Don't Cry
Ambiguous and enigmatic, Frank Ocean teased about his second album release for the best part of four years, the cryptic clues, workshop live stream and surprise visual album of recent weeks punctuating the juncture of fans beginning to finally lose their shit and Ocean realising he'd tinkered all he could.
Those so vociferously demanding the album on social media may feel let down by Blonde's lack of standalones – though Ocean has never troubled the singles chart, this is more conceptual than predecessor Channel Orange. When you start to peel away each layer, the hooks are all still there in abundance as well as the hazy windows into Ocean's psyche, sexuality and musings set to druggy, avant-garde pop, evident instantly from opener and lead single, Nikes.
Along with Kanye West, Ocean is responsible for pushing boundaries within the mainstream, yet where West's Life of Pablo failed to vocalise the plethora of ideas in a fully cohesive way, Blonde takes half a step back from the edge allowing the minimalist digital washes, effects, guitar licks and delicate keys to breathe and form a unified, achingly beautiful collage of sounds.
Following a voicemail interlude from his auntie, where she strongly condemns drug use, Ocean goes straight into Solo, a track loaded with acid and weed references in what is an example of the rebellious narrative of this record, starting with the torment of the marketing campaign and continuing in the defiance of preceding personal and genre rules.
You see, Ocean has unique and ambitious ideologies on how to construct a song, who else would use Beyoncé only to provide ethereal, wordless harmonies at the end of the breezy Pink + White, and Kendrick Lamar as a distant, echoing voice in the backdrop of Skyline To. His interruption of mellow grooves with meticulously placed electronic glitches and warps mean it's easy to place him with the likes of Radiohead, whose guitarist Jonny Greenwood features on Blonde also, in the introvert, visionary and experimentalist bracket.
Lines borrowed from The Beatles' Here, There and Everywhere on White Ferrari and Elliot Smith's Fond Farewell on Siegfried are more nods to songs that are meaningful to him than rip-offs. Blonde is a masterclass in how to channel a smorgasbord of influences and tie them into your own style to create something remarkable and classic in its own right. Tom Konstantynowicz
Rawtekk: Here's to Them
Hospital Records
Stefan and Christine Westphal are busy people. The Hamburg residents work on sample libraries for Cubase, make music for adverts and in 2011 they received an award for the best commercial music in Germany. In the midst of all this, they have also found the time to release some of the downright oddest drum & bass Hospital Records have ever released.
Coming things from a more obscure kind of angle than a lot of drum & bass this decade, Rawtekk's debut album, Sprouted and Formed, brought to mind Massive Attack, Burial and Autechre.  At times both hauntingly beautiful and broodingly ugly, it makes for a compelling album.
Follow up Here's to Them follows this pattern, but takes it a few good steps forward. First track The Hatch sounds like fairly conventional Hospital Records fare, drum heavy and lively. However, by track two, Rawtekk's ear for the unusual is making its presence felt. Backwards, sampled voices and distorted bass lines combine to make a frantic and dark listen. This is only amplified on the next track, Aftermath.
Rawtekk do not make easy listening, even by drum & bass standards.  What they do make is a highly captivating noise, designed perhaps to unsettle and to engage the head as much as the feet. This is not to say that noise is the only trick up their sleeve. My Love proves that they can also handle a tender ballad and can use silence as well as James Blake.
The album takes highs and lows, using noise and quiet to glorious effect.  An odd gem it may be, but if you want to hear where drum & bass can go next you could do worse than checking this album out. Banjo
Rival Consoles: Night Melody
Erased Tapes
With Night Melody, Rival Consoles has traversed that most difficult of paths and produced from the depths of his personal despair an electronic record dripping with emotional heartache and genuine humanity. Where electronica can often be clinical and decisive this is hesitant, brooding and at times wistfully fragile. Strongly evocative and deeply atmospheric it makes full use of analogue soundscapes and found sounds that mirror the relentless hum and whirr of perpetual noise from which there is seemingly little escape.
Here the sounds are far from convivial and welcoming. Contrarily this is suffocatingly anxious, serving only to highlight an intense loneliness and restlessness. The warmth of the analogue sound offers little comfort here.
If the title suggests it so then initial listens prove it: this is a record best listened to after dark with the lights down low. Rich in imagery the visions it conjures are all of the night; a time for couples and those of romantic intent that only heighten the feelings of isolation for those unwillingly alone.
If, however, all this suggests a record excessively wallowing in irredeemable melancholia then far from it. This offers a sense of beauty and melody amid its richly delicate sonic palettes. Where the skittish Johannesburg is weighed down by a claustrophobic atmosphere, opener Pattern of the North is bright and defiant while the title track gives a sense of optimism that hints at the resilience of the human spirit.
In many ways Night Melody is a life-affirming record recognising that from the depths of despondency grow little trees of hope. In allowing the human spirit to rise to the surface, Rival Consoles has surely created an album that will find crossover appeal. PH
Wild Beasts: Boy King
Domino
The transformation in Wild Beasts' sound from their 2008 debut Limbo, Panto to their new, fifth studio LP Boy King is really quite astounding. From quirky, almost twee art-pop beginnings with an almost tongue in cheek approach to lyrics, their new beefy, electronically driven sound is a world apart.
2014's Present Tense hinted at the new direction, but the latest effort has seen the Cumbrian four-piece go full on swaggering synth pop. Although, with Hayden Thorpe's distinct falsetto, it is still unmistakably a Wild Beasts record.
With solid singles such as the Get My Bang and the instantly catchy album opener Big Cat, the record is certainly Wild Beasts' most fun yet. Lyrically, however, through songs like Tough Guy, it pokes fun at masculinity and gender stereotypes.
The record isn't perfect. It tails off quite considerably towards the end, and feels less complete than previous albums in Present Tense and Smother, yet it has potential be great when performed live. It's Wild Beasts at their biggest and boldest, and it's a massively enjoyable album. Adam Lowerson
Comments
comments