Childish Gambino's incredible Awaken, My Love returns funk to the mainstream for Getintothis' Michael Edward..
George Clinton is often the elephant in the room when people discuss the most important or influential musicians of modern times. The Beatles will be the first mentioned in almost any conversation of that ilk. Led Zeppelin will invariably be in there, along with pretty much every other pointless-classic-rock-greatest-of-all-time-list kind of act. Parliament Funkadelic might not have been the first to funk, but they're deserving of the same Greatest of All Time accolades, because they were goddamnit.
Without Clinton's freakish circus we probably wouldn't have a hip hop that looks anything like what exists today. We wouldn't have had Prince or Michael Jackson. Maggot Brain alone has inspired countless teenage guitar players, discovering its acid drenched melancholy in an ever ongoing chorus of "woah dude" that echoes around the globe. Probably the only other modern act with such a prolific direct influence has to be heavy metal godfathers Black Sabbath. Yet the pervasiveness of Parliament Funkadelic has an advantage in its outsider status: it feels eternally fresh.
Childish Gambino's previous output definitely hints that he's au fait with The Funk, as you have to be if you're making hip hop, but his most recent effort, Awaken, My Love is a stylistic left turn that few could predict. Donald Glover, comedian/actor/rapper/SNL alumnus now adds phenomenal singer and funk maestro to his résumé. On Awaken he often approaches funk in the manner of an actor.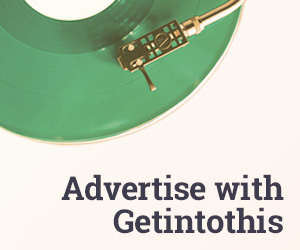 Much like the way Jamie Foxx could adapt his voice to mimic Ray Charles, Glover runs the gamete of great funk and soul artists, calling to mind Prince in his visceral yelps on opener Me and your Mama and in the pitched up Camille style delivery of Redbone, Sly Stone on tender ballad for his son Baby Boy, Rick James' cartoonish, elastic delivery on Zombies, and to a spooky degree Clinton himself on Boogieman.
All of Prince's catalogue rated by Getintothis for you! All 65 albums!
The most common musical reference made here however is to early Funkadelic, the 1969-76 period, with its highly guitar driven sound, milky basslines, airy Worrell-esque high synth lines, and huge group vocal arrangements. The drum sound, which Glover built a room in his LA home to achieve, is one that's pure 70s: tight, dead, and irresistibly propulsive. The detail that's gone into recreating and modernizing the sounds from those records is excruciating. It's telling that the only sample on the record is of Funkadelic's Good to Your Earhole.
Despite being an obvious love letter to this rich period of funk's history, Glover adorns the record with modernizing touches such as some supremely tasteful autotune used for effect, and modern squelching bass synth sounds popularized by more recent hip hop. For the most part he also removes some factors that perhaps sadly left those early Funkadelic records not being taken as seriously as records by other classic rock behemoths, their willingness to be complete and utter goofballs.
Make no mistake, Awaken, My Love is no humourless void, there are still delicious come-ons such as "I'm going to eat you alive/please don't find me rude/but I don't eat fast food", but there are no odysseys that heavily feature fart sounds. Sadly having a silly sense of humour doesn't go particularly well with being taken as seriously as "serious" bands. It's something that was perhaps a double-edged sword for Frank Zappa as well.
The fact that it's curtailed in Awaken is perhaps to its benefit, though one imagines that being a comedian first, Glover would be well suited to injecting more silliness into his music. However, the album's one skit song California comes off as something of an outlier, with its extremely heavy use of autotune employed sarcastically, sadly coming off as just not that nice to listen to, which is a shame since the instrumental bubbles along in a wonderfully infectious way.
There are moments on the record where the writing expands out of the realm of hero worship into innovative, such as the stunning closer who's structure meanders before gloriously coalescing in its final moments, or the dual guitars at the end of redbone that gradually layer and build to a glacially powerful climax. Throughout the record there is a glorious level of attention to detail. Almost every sound is deliberate and carefully considered, the composition paced and studied beautifully.
Awaken also has a knack of fitting social commentary into lyrics that on the surface sound perhaps more silly or banal than they are, which is a great funk tradition. Boogieman might have you guessing from its title and heavy dance groove that it's a funk song about getting down, as many funk songs are, but instead it casts allusions to police officers seeing unarmed people of colour as something to be afraid of, the monster under their bed, the Boogieman.
The song opens with the powerful line "With your gun in your hand I'm your Boogieman" and later contains the line "All around the world, they know my nigga's words/but if he's scared of me how can we be free?" poignantly referencing the now infamous last words of Michael Brown before he was shot dead by police. This is perhaps part of the recipe that leads to funk's inherent timelessness, or at least its current relevance: its origins in black American culture make it instantly political in the current climate of police violence and racially driven social turbulence in the US.
Yet, it also provides something that is much needed in tough times, positivity. Funk is a celebratory genre, meant to move hips and make you happy. It can deliver its message and make you dance. "Free your mind and your ass will follow".
There has been a long emerging trend in recent hip hop to reference back to its funk and jazz based origins now, one that hit its apex with Kendrick Lamar's masterpiece To Pimp a Butterfly, whose social importance cannot be underestimated. That album notably contained a vocal guest spot from George Clinton himself, drawing the direct line from the P Funk to the modern musical climate.
Other huge artists such as J Cole have also embraced the jazzy, funky sound of old skool hip hop, and the masters of that stripped back funk and jazz style, A Tribe Called Quest made a miraculous return with We Got It From Here…Thank You 4 Your Service, an album that sits alongside their trio of untouchable albums running from their debut to Midnight Marauders, despite the tragic early death of Phife Dawg from complications arising from his diabetes.
Cole's last release went platinum. Tribe's album debuted at number one. To Pimp a Butterfly won five Grammys.
On a more experimental level, Flying Lotus has enjoyed massive cult status, and his Brainfeeder label has become a hotbed of forward thinking funk, jazz, electronica and other progressive, afro-centric leaning music. The label has luminaries such as bassist extraordinaire Thundercat, who's now a fixture on Kendrick's records as well as a sometimes member of Suicidal Tendancies, and breakout jazz star Kamasi Washington, whose gargantuan triple album The Epic became a surprise hit.
Neo-soul maestro D'Angelo made a comeback after a painfully long hiatus, feeling that he had to return to make a statement in the aftermath of the Treyvon Martin killing. Beyoncé's sister Solange's excellent recent effort A Seat at the Table has modernised funk and soul influences with the addition of hip hop production and a heavy dose of political sentiment.
Funk has even ruled the pop charts, with the completely ubiquitous Mark Ronson/Bruno Mars collaboration, Uptown Funk, a song that riffs on Morris Day and The Time, and will likely go down as one singles of the decade.
What separates Childish Gambino's album however is that it's the first album to reach a huge mainstream audience of this current generation of funk influenced records that is a pure funk record, made by a hip hop artist no less, and could perhaps be a true watershed moment for the reemergence of funk into mainstream culture.
It's been a vast amount of time since a funk record has seen such an expansive reach, perhaps not since D'Angelo's Voodoo. Incidentally, upon the release of Awaken, My Love, Questlove excitedly phoned D'Angelo at four in the morning, to compel him to listen to it, which is a stunning endorsement from one of the world's greatest musicologists.
It is also the first of its socially conscious family of albums to truly strive to be fun and immediate, in contrast to other more "serious" records. Its focus is on the best of humanity: romance, lust, family, and above all a compassionate urge to for us to "really love each other". Songs calling for dream of the sixties style universal love might seem corny as a concept to today's listeners, but here they feel fresh and important.
What might otherwise seem like an overly sentimental platitude becomes integral and vital. Just as disco formed a positive Good Times reaction to what was ostensibly an economically and socially turbulent period, and as afrobeat's transcendent rhythms functioned as rebel music against oppressive governments, Childish Gambino's stylistic change perhaps reflects a desire to help the world dance through its troubles.
Comments
comments