With the Guns N' Roses' 2017 London dates drawing near, Getintothis' Neil Docking counts down 10 of the legendary rock band's greatest tracks.
When a frontman has refused to share a stage with his band's lead guitarist for two decades, Not in This Lifetime seems a pretty apt title for their subsequent world tour.
The prospect of Axl Rose and Slash burying the hatchet was inconceivable in 2009, when the antagonistic vocalist referred to Stoke-on-Trent's second finest export (after Lemmy) as "a cancer". But the snake-hipped singer was always one to say the most offensive thing possible and Slash was clearly ready to forgive and forget when bassist Duff McKagan brokered a peace deal in 2014.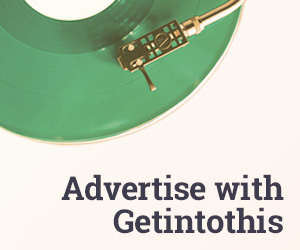 The partial reunion of the classic Guns line-up – minus reclusive rhythm guitarist Izzy Stradlin, the unheralded songwriting genius behind many of their best hits – has been a staggering success. Just one gig at New Jersey's MetLife Stadium in July grossed nearly $12,000,000,a feat that might make Izzy reconsider his decision not to get involved, because "they didn't want to split the loot equally".
Even Steven Adler has returned, performing with the band for the first time since they fired him in 1990, because the drug-fuelled drummer wouldn't stop "dancing with Mr. Brownstone".
But why all this fuss over a group who for the best part of 20 years were largely derided by fans and critics alike?
Famously labelled 'the most dangerous band in the world', Guns N' Roses' classic rock and punk influenced 1987 debut Appetite for Destruction rescued America from pop glam metal. The intoxicating blend of sex, drugs and rock 'n' roll which infused the record was utterly compelling, as were the authentic tales behind songs combining malevolence and tenderness.
Propelled by one of the greatest electric guitarists in history, a uniquely mesmerising singer with freakish ability, and a collective penchant for chaos that led to pancreas-bursting excess, they became the biggest group on the planet.
Guns N' Roses' concerts – whenever Axl finally made it to the microphone – were just as likely to end in a riot as an encore, but that was part of the wild mythology that grew up around the five malcontents who bonded on Los Angeles' Sunset Strip.
A lot of the flak that came their way was justified – revolving around a hatred of Rose, a man who not only had a greater vocal range than Mariah Carey, but was a bigger diva too. Their lyrics were soaked in a casual misogyny that would make even hardened gangsta rappers blush and the less said about the provocative homophobia and bigotry on One in a Million the better.
Yet for all the bile and aggression, there was romance and vulnerability. As the self-confirmed child sex abuse survivor Rose signed off 1991's Don't Cry video: "There's a lot going on."
So, as GNR prepare to visit London's Olympic Stadium in June, here's a top 10 featuring monster riffs, killer melodies and some of the sweetest guitar licks ever laid down on record.
If you enjoy lists of things, you could do worse than clicking here
Paradise City [Appetite for Destruction, 1987]
Guns N' Roses perennial set-closer Paradise City is one of the more straightforward songs in the band's back catalogue, but it's also one of the most effective – a stadium rock juggernaut guaranteed to send fans into a head-banging frenzy from the second Axl blows that whistle.
The only song on Appetite to feature a synthesiser, it opens at a fairly plodding pace, but Slash's introductory guitar solo lights it up as it chugs along until the ridiculously catchy chorus kicks in.  In-between Axl screeches about capital punishment – "Strapped in the chair of the city's gas chamber, why I'm here I can't quite remember" – before the memorable "so far away" bridge begins.
The final two minutes of the song, when it changes to double-time and Slash absolutely lets rip while the chorus is repeated over and over, is unapologetically big, brash and dumb fun.
Just be grateful the band insisted on Axl's second line "Where the grass is green and the girls are pretty" rather than Slash's "Where the girls are fat and they've got big titties".
Patience [Lies, 1988]
A fine example of the incredibly productive Axl and Izzy writing partnership (before Izzy spiralled into drug addiction and started urinating on planes) is the forlorn love ballad Patience.
The two pals from Indiana backwater Lafayette were the original driving force behind the band and this song saw them reflect on troubled times with their respective wives and girlfriends.
It was the only single from the 1998 album Lies, which consisted of four faux-live tracks from the band's EP, Live ?!*@ Like a Suicide, and four acoustic numbers, including a fantastic stripped-back version of the Appetite staple You're Crazy.
Patience opens with Axl whistling and from the get-go it has a very different feel to anything the band had released before, conveying how much they missed their other halves and were willing to wait to try and work things out.
Izzy, Slash and Duff all play acoustic guitars and the shift around four minutes in, when the track builds and swells before Axl comes in with the line "I've been walking the streets at night, just trying to get it right…" is a great moment leading to one of his best vocal performances. He later dismissed his voice as sounding too husky and scratchy on this record, but in truth it's just perfect.
Civil War [Use Your Illusion II, 1991]
Axl whistling at the beginning of a song became something of a GNR trademark and it features again on Civil War, following a sampled quote from the 1967 film Cool Hand Luke: "What we've got here is failure to communicate…"
A protest song bemoaning the futility of war – "It feeds the rich while it buries the poor" – it morphs into a condemnation of all the world's ills, from the assassinations of American president John F. Kennedy and civil rights activist Martin Luther King to environmental disaster and brainwashing propaganda.
It's another track which is thematically miles away from the hedonistic thrill rides of the band's early hits and points to them having far more to say than some might think – at one point incorporating a speech by a Peruvian Shining Path guerrilla fighter about selective annihilation of government officials.
But like those previous songs, what makes it so powerful is the fury and aggression with which Axl delivers the lyrics, and the desperate and urgent solos from Slash, who dominates proceedings from start to finish. It has its faults – namely the overly jangly piano performance from Dizzy Reed and spoken epilogue – but the guitar playing is some of the best in the career of the top-hatted genius.
Coma [Use Your Illusion I, 1991]
Use Your Illusion I was the harder rocking of the two albums unveiled simultaneously in September 1991 and Coma is probably Guns N' Roses' heaviest song.
Clocking in at little over 10 minutes, it's also the band's longest track – a factor in it rarely being performed live, along with the stress and strain it put on Axl's vocal chords.
If November Rain and Estranged were Rose's masterpieces, then Coma was Slash's, written during a heroin delirium and refined with the help of his songwriting partner. The fact the band started playing it again last year, including at Coachella festival, was seen by many as an olive branch being extended by Axl to his former nemesis.
It begins with pounding drums and a crashing riff that eventually gives way to melancholy, as Axl contemplates giving up on his tormented life and slowly slipping away into death. The highlight comes after the blissed-out middle section, as he remarks: "I wish you could see this, 'cause there's nothing to see, it's peaceful here and it's fine with me."
Axl's dream-like state is violently interrupted by defibrillators and he is dragged kicking and screaming back to reality, where a sensational guitar solo and a gloriously manic finale awaits.
November Rain [Use Your Illusion I, 1991]
A song as memorable for its grandiose music video as its three legendary guitar solos, November Rain was Axl's brainchild, a piece he had been working on since the start of the 1980s. It was an early sign of the obsessive perfectionist that would later take over the band and lead to him spending the best part of 14 years finishing Chinese Democracy.
At this stage however his megalomania was just about under control, perhaps because he needed Slash to convey the heartache and romanticism on guitar to back his sweeping orchestral arrangement.
Slash's efforts simply cry out, soaring above a dramatisation of Rose marrying his then girlfriend Stephanie Seymour, and circling with the helicopter that captures him playing outside a church in the middle of the desert.
But it's his final outing that steals the show, an aggressive sonic blast after the wedding disastrously collapses due to the aforementioned rain – they surely could have afforded umbrellas – which leads to the self-inflicted death and funeral of poor old Stephanie, who presumably wasn't too happy with the guest who dived onto her wedding cake to avoid getting wet.
It's loud, overblown and in hindsight the beginning of the end of the old Guns N' Roses, but when Slash clambers on top of the piano where Rose is sat paying homage to his hero Elton John, you've just got to enjoy the moment.
"Don't ya think that you need somebody, don't ya think that you need someone, everybody needs somebody, you're not the only one, you're not the only one…"
You Could Be Mine [Use Your Illusion II, 1991]
For those of a certain age brought up on a diet of ultra-violent action movies and heavy metal, there are few greater things than the tremendous You Could Be Mine video – a riotous montage from the iconic Terminator 2: Judgement Day film, interspersed with live concert footage.
Written by Axl and Izzy and recorded during the Appetite for Destruction sessions, it could easily have slotted in on that legendary LP. Instead it was held back until GNR joined forces with the box office star Arnold Schwarzenegger and became the lead single for the Use Your Illusion albums. The T-800 cyborg even makes an appearance in the promo – hunting down the band but ultimately deciding Axl is a waste of ammo.
The rebellious track – reminiscent of It's So Easy or Out Ta Get Me – is the perfect backdrop for a scene in the movie when the young John Connor sticks two fingers up to his foster parents, then races off on a dirt bike with it blaring from his boombox.
It begins with a minute long drum and guitar intro and continues to swirl with menace throughout, as Axl lambasts a lover for her "bitch slap rapping" and "cocaine tongue" then lays down the law: "When I come home late at night, don't ask me where I've been, just count your stars I'm home again."
It's another insight into the dysfunctional and doomed relationships that shaped so much of their work – in this case referring to an ex-girlfriend of Izzy's – and ends with a caustic rant penned by Axl about contacting his lawyers and making "ridiculous demands".
God knows what they'd have written about if they'd all been happily married with two kids and a retirement plan.
Estranged [Use Your Illusion II, 1991]
The final part of the epic Illusions trilogy beginning with the saccharine Don't Cry and continuing with the preposterous November Rain, Estranged is both a flawless masterpiece and an insane opus crafted by Axl after his marriage to Erin Everly was annulled.
A nine-minute ballad, it begins with whispered lyrics and continues with eerie guitars, before Rose utilises a range of strange vocal effects and it starts building to the first of several peaks, ahead of an astonishing conclusion. Along the way there are many verses about love and loss with Axl pouring his heart into every word, no set chorus, a wonderful piano solo and about four beautiful, bluesy guitar solos.
It can't be mentioned without referring to the video – at the time the most expensive ever made at $4,000,000 – which is just bonkers, from SWAT teams storming an abandoned mansion, Axl playing with Seymour's son and having an out-of-body experience, before strolling down a watery Sunset Strip accompanied by dolphins.
It closes with Axl walking along the deck of an oil tanker before diving into the stormy ocean in a suicide attempt, only for Slash to emerge from the raging depths guitar in hand, playing one of the most immensely powerful guitar solos you'll ever hear. Of course, the band save Axl (they may have come to regret that) and the surreal experience ends with him towelling off next to a squeaking dolphin. Yes, it's every bit as ludicrous as it sounds.
Rocket Queen [Appetite for Destruction, 1987]
It's a hard job selecting the choicest cuts from Appetite for Destruction, which could probably form the entire top 10. Omitting the provocative It's So Easy, the macabre My Michelle, the Bo Diddley beat of Mr Brownstone or Night Train – the anthemic party starter Slash describes as his favourite song to play – or even the underrated, bittersweet gem Think About You, hurts to the core.
But there's something about the infamous Rocket Queen, known for the controversial sound of Steven Adler's scorned girlfriend Adriana Smith having sex with Rose on a studio floor, that demands inclusion.
On the one hand, the very fact Axl wanted her moaning and groaning along to the throbbing track says everything about how lewd, crude and crass he and his gang of misfits could be. However, the song is so alluring, with such bravado and a relentless sexual groove ahead of Slash's gripping slide guitar solo, that it somehow kind of works.
What makes it so special is it builds to Adler's booming drums and then an unforseen bridge that divides the song in two, welcoming a genuinely surprising, affectionate and gentle second phase. Rose's vocal that follows is stunning: "I see you standin', standin' on your own, it's such a lonely, place for you, for you to be/If you need a shoulder, or if you need a friend, I'll be here standing, until the bitter end."
As Axl screeches along Slash conjures up the cleanest, sweetest solo, and then Rose caps it all off, by telling us all he ever wanted was for the girl in question to know that he cared. Amazing.
Sweet Child O' Mine [Appetite for Destruction, 1987]
You knew it was coming. One of the most unique and distinctive intros of all time, which remarkably started life as a warm-up "string skipping" exercise that Slash played to his friends for a laugh. Izzy wanted to hear it again and within an hour they had virtually completed the song that would change their lives – Stradlin adding chords, Duff a bassline and Adler a beat.
In the meantime Rose fashioned the simple but heartfelt lyrics, inspired by Erin Everly during clearly happier times between the pair, and they were good to go, save for the final breakdown. After much head-scratching, they settled on the pretty self-explanatory words Axl started repeating to himself: "Where do we go now? Where do we go now?"
The result was an uptempo love song so melodic, it was hard to believe it was the work of five disaffected youths sporting clothes that made them look more like a punk band than rock royalty in waiting.
Slash of course steals the show, his soft and slow, emotional guitar solo at the midpoint of the track reeling you in bit by bit, until its rugged and frenzied alter-ego takes over. As the band prepare for the final surge, Slash produces magical fills and trills, before hurtling towards an intense final solo, which will remain etched in the minds of their fans forever.
Welcome to the Jungle [Appetite for Destruction, 1987]
"Do you know where the fuck you are? You're in the jungle baby! Wake up! Time to die…"
The song that inevitably opens Guns N' Roses' live show is one of the most incendiary, anarchic and venomous tracks in the history of rock music. From the moment you hear those opening chords, the echo and delay effects on Slash's guitar, Axl murmuring 'oh my God' and the unleashing of that guttural roar, they have got you by the balls.
Funnily enough, Axl wrote the words to Welcome to the Jungle when visiting Seattle, not Los Angeles, and claims the title was shouted at him by a homeless man in New York. But it will forever be synonymous with the sordid streets of Hollywood once the sun goes down – bringing to mind decadence and greed, lust and addiction, needles and disease – and the burning imagery of police brutality, murders and riots.
It boasts the meanest of mean riffs, incredible guitar work from Izzy, rumbling drums to make your heart pound and immortal lyrics, which offer the chance to consume everything in your path, with the dark caveat that if you do succumb to these temptations, you will pay the price.
There are so many highlights – the way Axl spits out "sha na na na na knees knees", the throaty "Feel my, my, my, my serpentine" and the chilling warning: "You can have everything you want, but you better not take it from me."
Slap bang in the middle Slash makes his guitar sing and then there is the brief reprieve, the delirious and fleetingly sweet "When you're high you never ever want to come down".
Of course there is no salvation and as quickly as it arrives it's gone, leaving you with Axl's nerve-searing, blood-curdling scream and a descent back down to total chaos.
Comments
comments