As the first wave of acts for Africa Oyé 2017 is announced, Getintothis' David Hall brings you the full details on what to expect this year.
An always bustling and exciting proposition, Africa Oyé festival opens its gates once again this year for a 25th outing.
The 2017 edition of Oyé celebrates the festival's quarter-century birthday, taking place in its long-term Sefton Park home on June 17 and 18.
Organisers are billing this year's event as a 'festival of headliners', with an impressive array of acts who have previously graced the festival making a return to the main stage in Sefton Park. The first wave of acts set to feature comprise Mokoomba, Jupiter & Okwess International and Odemba.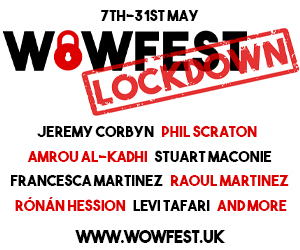 From modest beginnings on a small scale fringe event comprising a series of intimate city centre gigs in 1992, Africa Oyé has gone from strength to strength ever since, and now stands as a dependable highlight of Liverpool's cultural calendar.
Getintothis' take on what went down at Africa Oyé's 2016 run-out
After moving to its present Sefton Park home in 2002 to match with demand, Africa Oyé is now the UK's biggest free festival of music and culture of African heritage.
Six piece world music outfit hailing from Victoria Falls, Zimbabwe, Mokoomba play afro-fusion infused, dancefloor-ready jams and have appeared on national TV in the UK. Meanwhile, Jupiter & Okwess International made their last Oyé appearance in 2014, having featured at Glastonbury festival the previous year. Main man Jupiter Bokondji has worked with the likes of Damon Albarn, before delivering Okwess International's full-length debut came in 2013.
The ever-revolving lineup of Congolese jazz all-stars Odemba made their last appearance in Liverpool's Capital of Culture year of 2008, and return to Oyé to round out the 'festival of headliners' lineup.
Africa Oyé takes place in Sefton Park, Liverpool on Saturday, June 17 and Sunday, June 18. Admission to the event is free.
Comments
comments