A tantalising taste of things to come, Getintothis' Miles Etchells witnesses a hotley tipped band in the most intimate of settings. 
While last night's gig wont be remembered in the same way as some of the genuine music history created at Parr Street's former recording studio, Estrons, Husky Loops and 18 Months certainly provided the modest crowd at Studio 2 an evening of noise and energy. Given the earlyish stage all three bands are at, and the potential they have to develop into bigger acts, the gig felt closer to first recording session than a final take.
First up Liverpool four-piece 18 Months brought their bass-heavy emo sound to the early birds with plenty of conviction. Despite the difficulties of playing to so few they let their substantial amounts of hair down – an attitude that will serve them well, even if their sound could do with refining.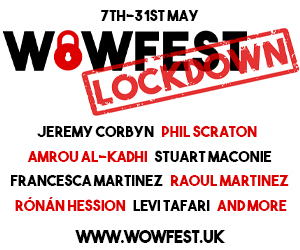 Next came Husky Loops, straight in with big beats, prominent bass and offbeat guitar that flickered between surf style verses, hectic choruses and White Stripes-esque reverb-heavy licks. This changing but riveting sound continued throughout a constantly surprising set, epitomised by the use of weird samples, like a Spotify Premium advert, as part of the backing track. With FX pedals galore, consistently strong, driving rhythms and vocals that ranged from melodic to chimp-like, the three-piece played an excellent set akin to watching David Lynch's best work – unnerving yet totally engrossing.
Need some gigs for the weekend? Be sure to check out the Gig Guide 
After this sonically unsettling but entertaining support came the main act. Thanks to the slightly awkward lay out of Studio 2, Estrons had been visibly flitting between the green room and the audience throughout the night, and they took to the stage from this frontal starting point. Certainly their entrance wasn't the most dramatic, and indeed Taliesyn Källström and co's presence on stage was solid rather than spectacular throughout.
It is clear that the Cardiff band have something about them, with punk drum beats providing the pounding base for both Källström's angsty vocals and a continuation of the night's strong basslines. Indeed you could sense that the group are used to playing to the stronger following that they have cultivated in Wales and in the nearby south.
The recognisable Drop and biggest single Make a Man were enthusiastically received and packed a fair punch, but this was a set that needed a bigger, rowdier crowd to reach its full potential. Instead, the fact that Estrons had only played Liverpool once before meant that this gig provided only a tantalising taste of what is hopefully to come from the hotly tipped band.
Pictures by Getintothis' Tom Adam
Comments
comments