Newport's finest Ragga-metal superstars were back in Liverpool, and Getintothis' Mark Davies was once again sweating for the sake of good music.
Hailing from those multicultural shores of South Wales, Skindred first made a mark on the rock and metal scene with their debut album Babylon waaaaay back in 2002, showcasing their unique fusion of reggae influenced vocals and beats, and a solid groovy rock foundation. Their indomitable spirit and flare for the theatrical, along with a focus on unity and love is what has sustained these guys for so long. Hundreds of headlining shows, festival appearances and five more albums later, they came to conquer Liverpool once more, and that they surely did.
After amping the crowd up with an impressive light show and ACDC's Thunderstruck, the band took to the stage to the sound of a funked-up version of The Imperial March, and kicked things off with the opening track Under Attack of their latest album Volume. Vocalist Benji Webbe is the definition of a showman, his charm and charisma are undeniable, and used to full effect every time Skindred play a gig. Like water, his voice manages to fill any space he is in, reaching to the very back of any hall or venue, and his love for the music they make and for the people that support them is ever-apparent.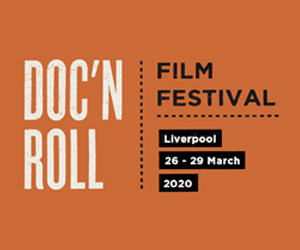 Speaking of unity, this is a band that thrives off audience participation, with almost every track they play live involving the collective voices of the audience in some way. Whether it's a succession of perfectly timed "YEAH"s or singing back the chorus to the band, it honestly begins to blur the separation between them and us, which is exactly the way they like it, and is all too needed in the times we are living in right now.
The set list involved a great deal of the favourites from albums past, including Pressure, Nobody, Rat Race and Trouble, and killer tracks from more recent records like Kill The Power, Ninja, and Doom Riff. Along with an interlude that involved asking us what the "most evil sounding music ever made" was and ascertaining that it wasn't Metallica, Korn, or Black Sabbath, but that it was in fact Justin Bieber's Sorry: "Now everybody in the place let me hear to you say fuck this shit" screaming back the words "FUCK THIS SHIT" and "TURN THIS SHIT OFF" to the beat has never been so satisfying.
As sweaty and adrenaline-fuelled as the night had gotten, Skindred are forever unafraid to slow down the pace a little, and after a moving speech about the passing of their friend to cancer and being too late to say goodbye, vocalist Benji and guitarist Mikey broke into a powerful yet understated acoustic performance of recent track Saying It Now, if you weren't on to the fact that this is a band truly preaching the ideals of love and unification, this simple act in commemoration of their friend should do just that. The message was clear, if you love someone and care about them don't wait until it's too late to tell them, do it asap!
After the mandatory thanks and "one more song"s, the band returned to the stage to encore with their biggest hit Warning, and unleashed the ultimate form of audience participation, the band's signature move "The Newport Helicopter" which involves taking off your shirt and swinging it above your head like your trying to lift yourself off the ground. If there is a better way to end a show than a bunch of sweaty metalheads swinging their sweatier shirts around in the air whilst a Welsh reggae-metal band screams "Warning, warning warning, warning" at you, no band has yet dared to try it.
Solid support for Skindred included local lads Death Blooms, who kicked off the night's entertainment with their brand of metalcore and groovy riffs, and UK rock scene veterans Raging Speedhorn who blew us all away and warmed up our ear drums for the festivities to follow.
Pictures by Getintothis' Keith Ainsworth and Dan Bentley
Comments
comments