We're going global on the metal front to bring you the newest and brightest with Getintothis' Mark Davies, prepare your aural cavities.
Straight off the bat we'd like to introduce you to one of the most promising metalcore acts to come out of Liverpool in recent memory, Death Blooms. These guys have been pummelling ear drums for a while now, supporting some massive bands like Skindred and Raging Speedhorn on their way through the city.
The band have put a huge amount of time and hard work into their upcoming Self-titled EP, due out on May 12, and the brutal first single of which I'm Dead is featured below for your perusal. It's a punishing and groovy blast of metalcore madness clocking in at a tasty two minutes, and that chorus is huge! Fans of While She Sleeps, RSJ, and Architects will definitely find something to bang their head at here.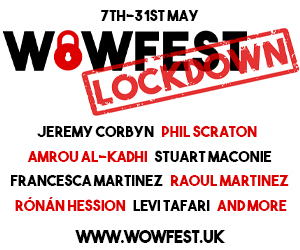 Having witnessed them live just over a month ago, we can tell you that they are easily headliner material. They've got the presence, the passion and the energy to carry themselves as far as humanly possible, and we look forward to seeing what they can do in the future. #IMDE4D 
Up next, straight out of Decatur, Texas, we have blackened death metal act Black Aevum. 
Considering these guys have only recently just released their very first recorded material in the form of a two track EP, Lost Happiness and Lasting Pain, (available via Bandcamp) it is without a trace of doubt the heaviest and filthiest material we have ever heard from an unsigned band. If you enjoy bands like Black Dahlia Murder and Black Crown Initiate, you will find yourself in good stead with Black Aevum (and not just because they all have the word black in their names).
The grinding, razor-sharp 8-string guitar riffs flow effortlessly from one to the next, held aloft by a powerful and precise drum section, and the vocals are a great match of screeching highs and gutteral lows. This is top-tier stuff, and we can't for the life of us understand why these guys haven't been picked up by a label yet.
The title track featured here is a prime example of what they are capable of; crushing your face with their seamless tempo changes and blistering rhythms. Keep an eye on these guys, were sure it won't be long before we see their debut album featured in Dysgeusia one of these months.
Finally, we have the enigmatic one-entity DIY project Sleep Token from London.
The band's Facebook 'About' section describes it as being the "musical end of a sprawling global cult that worships the deity of 'Sleep', an ancient being that is given power by those who believe" and you know what? Consider us converts, we well and truly believe in Sleep Token.
At a first glance, and indeed for long sections of their tracks, the music is reminiscent of a piano-led Bon Iver, or something to that effect. Emotive, soulful and affecting. And then, from what seems like out of nowhere, we are plunged into the absolute depths of brutality and despair, with chugging 8-string staccato'd riffs and dissonance.
In our heads, we enjoy imagining it's like that Vanessa Carlton video for A Thousand Miles, if you replaced her with a beautiful, soulful man, and the piano rolls off a cliff at the 5-minute mark into the pits of hell.
And If that wasn't eclectic enough, Sleep Token also has a gorgeous version of Outkast's Hey Ya up on youtube if you look for it. For now though, you can find their EP One on Bandcamp, with the first three tracks featuring the aforementioned heaviness, and the latter three are lovely solo piano versions of each.
Praise be to Sleep, may it give Him strength, praise His ways so He may live life everlasting.
Comments
comments