Despite a support act to forget, Getintothis' Tom Williams enjoyed a night of grime in the company of cult star Lady Leshurr.
On another intrepid trip to Liverpool's O2 Academy with a stomach positively bursting with pancakes, we were ready to see Lady Leshurr put on a performance some of the audience will never forget.
Lady Leshurr  knew how to work a crowd, and this made for one hell of a performance. The Queen, as she is so often to referred to by her loyal fanbase, has a cult following that rivals the likes of Tommy Wiseu's The Room. One of her more famous songs that includes the lyric "brush your teeth" as a main motif, spurred her fans to bring their own toothbrushes to the show, holding them up in the air prouder than Leonardo DiCaprio holding up his long awaited Oscar.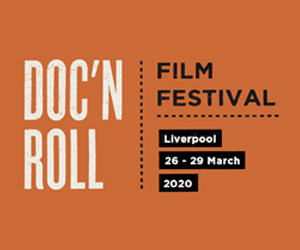 It became apparent that Leshurr's stylised lyrics were extremely admired by the crowd, so much so that on one of her most popular tracks she got two audience members up on stage to sing them solo style, one after the other, and got the crowd to vote for who did it better. We feel sorry for the teenage gentleman that took part because realistically, the nine year old girl that also participated was always going to win the hearts of the crowd.
All in all Lady Leshurr's incredible stage presence and persona was one that won us over, and made the performance a lot more enjoyable, even allowing us to forget about the wet rag of an opener for an hour or so. If you are a fan of the grime scene and would like to listen to a more stylised and individual take on the genre, Lady Leshurr is definitely one to listen to, thats for sure.
Who you callin' a bitch? Feminism and does it have a place in hip hop?
But before the Queen was her opener Moka Blast. The set opened as most hip hop sets do, with his DJ mixing a load of songs in his own personal way, getting the crowd up and moving. Now the problem with this opener was that in between every single track the guy played, he felt it in some way appropriate to hit every single sample button he had of either gun shots, or a hip hop horn.
When Moka Blast finally came onto the stage, he proceeded to instantly start throwing his merchandise at the section that could scream the loudest. If the DJ wasn't enough to make you feel like you were at a year six disco, then the goodies that were being passed out faster than the Millennium Falcon can do the Kessel run will certainly do the trick.
Along side the incredibly cheesy gimmicks that Mr. Blast brought to the stage, such as a money gun that broke after one use, it became grossly apparent that the artist had very little to give musically. He had beats and lyric rhythms that were near identical to that of the act he was supporting, and some truly imaginative lyrics such as, "Gotta Benz the same colour as cottage cheese" and "Club life, love life, I'm in the club, like I love life, all we do is party, all night, and head to the after party screaming thug life." He had no memorable  songs, and no redeeming qualities about him whatsoever; stooping so low as to offer someone who followed him on Instagram, in that moment, a brand new pair of headphones.
Pictures by Getintothis' Keith Ainsworth.
Comments
comments