With Arcade Fire returning with a new song and festival dates this summer, Getintothis' Adam Lowerson explores their career to find where they lost their way.
"The Su…burbs?" croaked a confused Barbara Streisand as she announced Arcade Fire's third studio LP as the 2011 Grammys Album of the Year, seeing off competition from Katy Perry and Lady Gaga. It was a win that was unexpected to say the least, especially by the band themselves, with frontman Win Butler opening his acceptance speech with "what the hell?!" to a largely subdued audience.
The audience watching at home were less impressed. The mainstream music population were baffled. "Who are Arcade Fire?" trended on Twitter, while messages such as "what the heck is a r k fire?" and "Who are The Suburbs?" were amongst thousands posted to the official Grammys Facebook page.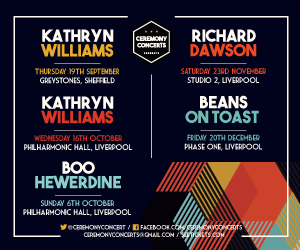 A few days later, the same happened again in the UK. Arcade Fire unexpectedly picked up the Best International Group and Best International Album gongs at the BRIT Awards to the same sort of reaction. "Who the fuck are Arcade Fire?" was the general consensus on social media, a phrase which the band later made into t-shirts to sell on tour. Almost overnight, the Canadian indie six piece were catapulted from the relative unknown to huge, albeit unlikely, mainstream stars. Everyone was talking about them now.
It's not as if they were obscure. Their first two records Funeral and Neon Bible were well received and liked amongst the indie community. They'd even headlined Reading and Leeds Festivals a year earlier on the release of The Suburbs, although to one of the smallest crowds for a headliner at a major festival as you're likely to see. But all of a sudden, they were a big deal. And the unexpectedness of their success added feeling of goodwill towards their new found fame.
The Suburbs wasn't the best record they'd released, but it was the biggest turning point in their career. Arguably, they haven't been the same band since.
In 2014, a bunch of misfits from Canada released their debut album Funeral on Rough Trade Records. They weren't rock stars. They wore dodgy clobber and had questionable hair. They didn't look like your average band, but it was impossible not to love them. They were understated and unassuming, yet the record that they released was absolutely perfect, and his since been recognised as one of the best of that decade.
See who else will be joining Arcade Fire at Primavera Sound 2017
Built around the stunning string arrangements of Owen Pallet, Funeral was an emotionally charged introduction to a band who wanted to do music their own way. They didn't sound like anyone else, didn't look like anyone else, and most importantly didn't care. The music did the talking. With the four track suite of Neighbourhood, the melancholic shuffle of Haiti and the huge, euphoria of Wake Up, it was a record that reached heights the band were unlikely to ever reach again.
Neon Bible gave it a good go. It charted at number two in the Billboard 200, and with tracks like the Springsteen-esque Keep The Car Running to the haunting Intervention, it saw Arcade Fire flex their musical muscles with a bigger and more widescreen sound. Yet for some, it was grandiose, overblown and lacked the finesse of Funeral.
The Suburbs then, was kind of make or break. If they got it right, it would have cemented them as major players on the indie rock scene. Get it wrong though, and Funeral and Arcade Fire would have been forgotten as a one album wonder.
Now we all know what happened next. It was huge. The record itself was pretty solid. It made perfect sense for where the band were at that point in their lives, bringing together ideas from their first two records into a refined package which felt as if it was what they'd been aiming for all along. It had the cinematic feel of Funeral but combined it with the more traditional rock tendencies Neon Bible's stronger tracks. Ready to Start, Month of May and We Used To Wait felt huge. This was Arcade Fire primed and ready to headline festivals and fill arenas. The band, for the first time in their lives, had the world at their feet. Although it might have been a surprise for many, Arcade Fire had been planning this for a long time.
After extensive touring, plenty of major festival slots and generally just enjoying being one of the biggest bands around, it was three years before new music arrived in the shape Reflektor, the band's fourth record. With their new found fame and status, the band hooked up with LCD Soundsystem's James Murphy to produce the album and give their sound a new edge. With David Bowie also making an appearance, Reflektor had all the ingredients to be something special. Arcade Fire's defining moment. Their magnum opus.
The result, however, was anything but. It definitely had a new edge, and Murphy's influence was clear. Where strings and orchestral sounds once reigned, electronic sounds took their place giving it a dancier feel. It could have worked really well. It should have worked really well. But the tracks dragged on unnecessarily, with most coming in at well over five minutes long, and the album itself lasting an hour and fifteen minutes. It wasn't a bad record, but it was a hard one to love.
It seemed as if in all their fame and success, Arcade Fire had forgotten how to connect with their audience. The emotion and beauty of their earlier records had gone. It didn't stop them continuing on their ascent, though. They headlined Glastonbury the following year with a spectacular performance. But in the years that have passed it feels as if people's love for the band has waned.
The initial buzz of Reflektor died off pretty quickly with the band eventually falling from the spotlight for a couple of years, only re-emerging when the at times insufferable Win Butler made increasingly baffling comments in interviews, from "Bruce Springsteen wants to cover my songs because I'm such a dork. I'm not a dork, I'm a fucking rock star", to dedicating their Coachella headline slot to "all of the bands here still playing actual instruments", gaining him a reputation as a bit of a, well, bell end. The goodwill that the majority of music fans had once had for the band seemed to have gone.
Now, four years on from Reflektor, the band are back again, with headline slots at Isle of Wight, Primavera and many others across Europe in the pipeline. A new album is said to be on it's way, and once again, it feels like a make or break moment in Arcade Fire's career. If they don't get it right, they could be the next in a long line of bands to reach stadium levels of fame only to become resented by the people who loved them from the beginning.
The signs so far are positive. Their recently released standalone single I Give You Power featuring Mavis Staples which arrived on Donald Trump's Inauguration Day, seems to have cut a bit of the fat from the sounds of Reflektor. It's catchy and appears to have regained some of the band's energy from their early days. It's not perfect, but it shows promise.
So with that as the only clue we have so far as to which Arcade Fire we'll be seeing later this year, we like many fans of the band will be hoping that it's a return to form. Has Donald Trump's rise to power reinvigorated Butler and Co to make important records once again, or will it be a false dawn? We seriously hope it's the former, and if whatever new music they release can even come close to the levels of Funeral, it's going to be great to have Arcade Fire back on our stages once again.
Comments
comments