With Lunar Orbit, a documentary on ambient pioneers The Orb about to hit our screens, Getintothis' Banjo chats to the film's director Patrick Buchanan.
The Orb have been recording and pushing the boundaries of music since 1988. Despite their success, including number one albums, Glastonbury headline sets and a huge ever-growing discography, they remain relatively unknown, untouched by the modern concept of celebrity.
In a bid to shine more light on the band, Patrick Buchanan has documented the band as they recorded 2015's Moonbuilding 2703 AD album.
Lunar Orbit takes us into The Orb's unique creative process and the personalities behind the music. The film also looks into The Orb's history and people they have worked with over their almost 40 years.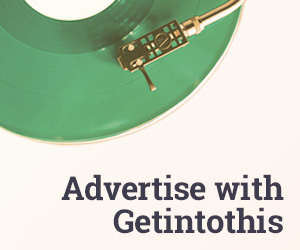 The film blends live footage, archive material and interviews with key players in The Orb's story, such as Youth, Mixmaster Morris, Coldcut's Matt Black, and many other current and former members of The Orb's extended family.
Getintothis caught up with the film's director, Patrick Buchanan, for a chat.
Getintothis: First of all, I'd like to ask what your involvement with The Orb is?  Are you approaching this as a fan or as a documentary maker?
Patrick Buchanan: "My first involvement with The Orb was strictly as a fan of their music over many years, when I considered subjects for my first foray into documentary filmmaking (which I wanted to be about music) they were on the top of my list and honestly the only subjects I considered. I really lucked out as they said yes.  I wanted to make a film that I wanted to see. I was really drawn to this idea of an Orb documentary. 
"Once I met with Alex and later Thomas I ceased to be a fan and focused on making the best film I could. I approached this as a filmmaker first and foremost."
Getintothis: How focused on the Moonbuilding album is your film, and how much of The Orb's story does it tell?
Patrick Buchanan:  "The Moonbuilding album really anchors the film in the present (well 2014). One thing I didn't want to make was a film about who The Orb used to be, a nostalgic film about the past. But we do cover lots of history.
"Also, I didn't want to only focus on a tour as tour films can be boring. I wanted to tell the histories of Alex [Patterson] & Thomas [Fehlman] and explain where the music came from, but I wanted the audience to see that The Orb is not a nostalgic act and are very keen to produce new music and now in their late 50s still creating interesting work.
"It's not so much focused on Moonbuilding, but the interaction between the members and capturing the creative vibe, in the studio yes, but also in the kitchen "chilling out"
"We get an interesting inside glimpse of Alex and Thomas in the midst of working on tracks for Moonbuilding. A fly on the wall sort of thing, obviously we are there with a camera, but I think we caught some key moments of the creative process.
"I am interested in how ideas come about, how does an Orb track get made? I think I was extremely lucky considering we didn't have a budget to spend weeks in the studio with them, and travelled to Berlin really not knowing what we were going to witness. 
"Fans of the Moonbuilding 2703 AD album will be greatly rewarded however, witnessing some magic happen, as they work on early versions of tracks as Alex starts firing in samples "on the fly"
"The film interweaves between the recording process and the past; as we tell the story of how the band came to be, intertwined with live shows, interviews with past members and contemporaries, we definitely dive into the past and explore the origins of the band from those who where there or experienced it first hand.
"We explore Alex's collaborations with Youth on Little Fluffy Clouds, and Jimmy Cauty on An Huge Ever Growing Pulsating Brain The Rules The Ultraworld. Also we explore the early chill out room 'The White Room' at Paul Oakenfold's Heaven where Alex, Youth and Jimmy performed together and the club, Shoom, where Alex and Thomas first hung out together in 1989 during the 'summer of love' and hit it off when they first met.
"I tried to cover some of the group's unique history. I tracked down some amazing photos captured by David Swindells who covered the acid house scene at that time which is where they emerged from I suppose."
Getintothis: Does your film, along with the 25th anniversary of Ultraworld, mean that ambient music has come of age?
Patrick Buchanan: "Has ambient music come of age? I hope so, we definitely tell some of the stories behind the making of Ultraworld, it's an album that's a classic in my opinion. A truly amazing piece of work.
"After 25 years that record still sounds fresh to my ears, it was such an ambitious project for Alex at the time, I'm so happy that he had the opportunity to make it. I don't think today that would happen, Alex was given an opportunity from the label he worked for and he took all his experiences (in music and life) and poured that into the work.
"The film explains some of the backstory that made that album happen, Youth and Jimmy Cauty were big influencers. Of course, Thomas worked with Alex on Outlands. It's a very influential album, probably on many artists worldwide. 
"I think the wide scope of sounds, musical, nature, samples add a texture that really gets into your head, a great Orb track is its own world, very visual music in the mind, and as a filmmaker that's what drew me to tell its story. It's escapist music, it can take you somewhere else, that's of great interest to me.
"Like science fiction, it takes elements of the familiar but twists them into the unknown. Alex is a huge Philip K Dick fan. If I were to make a science fiction film The Orb would definitely be my first choice to score it.
"Back to Moonbuilding 2703 AD I think we were so fortunate to be there for that, I think it's a breakthrough album that takes The Orb into the future! As artists I know both the guys were so happy with the result, and I know they were very inspired to continue, hence why Chill Out World was recorded and released within such a short time span.
"The future is bright for The Orb, I feel they are just getting started. I'm excited for where they go next."
Lawrence of Belgravia: Felt, Denim and Go-Kart Mozart frontman documentary is out at last
Getintothis: How did you find Alex and Thomas responded to you and being filmed?
Patrick Buchanan: "Filmmaking is about trust. I spent hours with Alex before I put him in front of lights & attached a mic to his belt. We talked at his flat in Battersea and I tagged with him during his online radio show in the summer of 2013 up to Great Missenden.
"Thomas was also very friendly when we met a month or so later on tour in Vancouver and in Seattle. I'm a shy person myself, so I was very concerned with making them comfortable with a camera around. I wanted this to be authentic, I wanted to earn trust so I could tell their story and capture their true personalities.
"I was nervous myself as a first time filmmaker, but I think that's normal, if you aren't nervous you aren't worried about making a good film. It's all about building relationships and trust.
"At first I know Alex wasn't super thrilled to have a camera in his face at some of the early shows we filmed. My cinematographer Darryl was very carful not to invade his space during performances, and we took that approach into the Berlin studio sessions.
"By then they were both used to Darryl and I being around (I was recording sound). There were just two of us (and many carefully placed microphones) during the Moonbuilding sessions. We approached it as if we weren't there, and obviously the guys knew we were there, but at times just ignored us and were just working away. When they took tea breaks in Thomas's kitchen we would often bring in the camera (from a distance) and those bits are interesting too.
"Both were very good during interviews. Alex came to the first interview ready to open up. He really wanted to talk about his past and how it resulted in The Orb.
"Thomas equally was keen. We filmed his interview at his home in Berlin over four hours or something, they were both open and very trusting with their time. The result is very authentic experience for the audience." 
FACT's Doc 'n' Roll festival 2017 reveals films on Daft Punk, Sleaford Mods, The Orb and more
Getintothis: And finally, will viewers leave the cinema feeling that they know Alex and Thomas, and their friends and co-musicians better as people, given the 'faceless' reputation of a lot of dance music?
Patrick Buchanan: "I do think viewers will leave the cinema feeling that they know Alex and Thomas better as people. I think we captured The Orb like they've not be captured before, as people. Even if you think you know everything about The Orb this film will offer insights and stories untold.
"I always wondered who the men behind the music were and I'm proud of the result. Mission accomplished in that respect. Both, I do believe, enjoyed watching the film (Alex has been at all but one of the film's screenings so far) and encounters with others whom are friends of the group or family have said very kind things, I am truly grateful I succeeded in that regard.
"They are even screening the film in London on April 21 before their Evening of Ambience gig at the Royal Festive Hall. It's Orb approved I suppose. Honestly we've had great responses at all our screenings, it's been rewarding. You spend so long on something you hope people will like it. 
"Another exciting thing about screening Lunar Orbit to audiences was talking with people who have come up to me after who didn't know The Orb before, and they got pulled into the world of The Orb and their music. Exciting stuff.
"Best story is a guy who owns a hat shore here in Toronto and after seeing the film he started playing The Orb in his shop! Now if I went into a hat shop and they were playing The Orb I'd definitely buy a hat!"
Lunar Orbit will be screened at Liverpool FACT on March 31. There will be a Skype Q&A with the director Patrick Buchanan following the screening.
Comments
comments