As The Avalanches announce a select few UK gig dates including a show at Manchester's Albert Hall, Getintothis' Jessica Borden has the breakdown.
In June The Avalanches will return to the UK to perform three tour dates, including a stop at The Albert Hall, Manchester on June 23.
In 2016, The Avalanches returned with their second album Wildflower, with the Australian electro psychedelic hip hop group surfacing 16 years after their debut album with an abundance of incredible tracks which are rich and hypnotic while leaving you longing for summer.
Wildflower played host to many talented guest vocalists such as Jonathon Donahue, Jennifer Herrema and Camp Lo. With the constant shifting sound, the album appears similar in style to a score in a movie, the way it twists and turns with the story.
                    Deep Cuts returns to Buyers Club in April and here is exactly why you need to get yourself there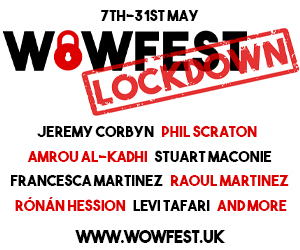 After eagerly awaiting their second album, fans of The Avalanches will welcome tour dates with open arms especially in a venue as great as The Albert Hall. There will also be an abundance of European tour dates and festival dates to make sure you don't miss them.
The Avalanches play Manchester Albert Hall on June 23 with full UK tour dates as follows:June 20 – Motion, Bristol
June 21 – O2 Forum, Kentish Town
June 23 – The Albert Hall, Manchester
Comments
comments