Cabbage have spoken out to deny claims of 'sexual assault' during support slot at Kasabian gig, Getintothis' Lorna Dougherty has the news.
Cabbage have said they are very shocked and deeply troubled by these fabrications after sexual assault claims emerged after supporting Kasabian last night.
After the show last night, word circulated around social media about the Manchester band's set in London.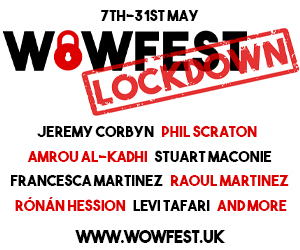 It is suggested that lead singer, Lee Broadbent, is believed to have sexually assaulted a young girl who attended the gig with her father, who had been queuing in order to reach barrier for main act Kasabian.
Broadment was seen to have left the stage and stand on the railing, where he was seen "putting his hand down his trousers, fondling himself, rub his hand over the girl and ragging her hair." He was also almost incapable of playing his guitar due to intoxication levels.
Her father had complained to security which initiated some what of an apology from the Broadment, but stating that it was "part of the act."
Now, Cabbage have responded by saying: "We completely deny the accusations put against Lee this morning. His hands were never down his trousers – although he did go down to the barrier to interact with the crowd, as he does at all Cabbage shows. After a complaint was made, Lee took it on himself to apologise, which is what any decent person would do if he learns that someone has been offended. Lee met with them, discussed the situation and hands were shaken before father and daughter left and then they stayed for the rest of the show.
"Security guards and everyone who saw the show, know that these complaints are completely unfounded. We're very shocked and deeply troubled by these fabrications. Anyone who's listened to our music, been to one of our gigs or read one of our interviews knows that we would never engage in any of the actions that this Tweet accuses of. We 100% support Safe Gigs For Women and everyone. Love Cabbage."
For more information and advice around sexual harassment at gigs, visit Safe Gigs For Women or Girls Against.
Comments
comments