With Palace having exploded onto the scene, Getintothis' Ryan Craig discovers just what they are all about – and if the hype that surrounds them is justified. 
It's a wondrous thing. Witnessing the skyward rise of an artist.
Observing a band who don't know any other direction than upwards. Knowing one day their greatness will become greater. And that, in a single word, would be Palace.
After a successful debut EP, Palace had launched themselves into the public eye (well, by public eye I mean the eye of music lovers). Songs such as Bitter now finding their way into the mainstream, attracting admirers with ease.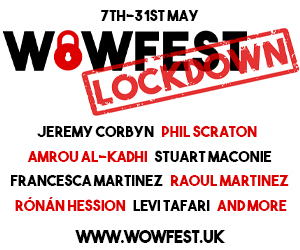 Now, here at the Buyers Club, first to open up the night were Merseyside's own Echo Beach. With their own brand of 'surfgaze' – a concoction of surf-rock and shoegaze – Echo Beach were immediately on form.
Songs such as Strung Out gained more than a few swaying bodies due to its infectious feel-good summer vibes that were given off by the rather heavily defined guitar pop. Even including an instrumental cover of The Cure's Lullaby for good measure.
Proving not just to be stage-bound, members stepped down to eye level to play directly to those perched at the front.
As notable as these boys are, entering their name into any search engine presents pages upon pages of the Martha and the Muffins classic song Echo Beach.
The centre slot belonged to West London five piece, Babeheaven. Often described as the Durutti Column of the 21st century due to their project-like dream pop sound and similar formation.
Beginning with the song Heaven, the quintet took little time to show what they're about with instant spine-tinglers.
Worthy of its own piece entirely, lead singer Nancy Anderson's vocals were simply powerful. Assisted by hazy guitars, gentle riffs and chilled synths all united into one ultimate dreamy escape. Throughout the entire set, this feeling was ever present. Lingering as you constantly reminded yourself that you are, in fact, still in reality.
The Sundowners, Skeleton Key Records, and the building of a new Liverpool dynasty
Two years on from their Liverpool debut, Palace were now back with more. Filled to maximum capacity, the Buyers Club swiftly became overcome by semi intimidating guitar crescendos. The brooding voice of Leo Wyndham coming out to play alongside the carefully plucked stings.
Resemblance to the sound of The Maccabees and Jeff Buckley are strong – with a huge emphasis on the music legend that is Jeff Buckley. The influence is exceptionally clear.
Palace are already the masters of live performance. Giving it their all into each breath, they're made to be on stage with their arena-sized tunes. Personalities not only perking up to be a persona, but to define their whole being.
Your new favourite bluesy, folk, Jeff Buckley-like, guitar band? You bet.
Photos by Getintothis' Gary Coughlan.
Comments
comments