The 21st Rebellion Festival is nearly upon us and Getintothis' Peter Goodbody is digging out his safety pins and tartan kecks for a punk fest that has no peers. And we've got a chance to win a pair of tickets.
For 4 days at the beginning of August, Blackpool's Winter Gardens will play host to a massive line up of punk bands for the 21st edition of Rebellion Festival.
And by massive we mean massive. There are something in the region of 250 bands booked to play on 6 stages over the 4 days of the festival. And a lot of them are familiar names for those of, erm, a certain vintage.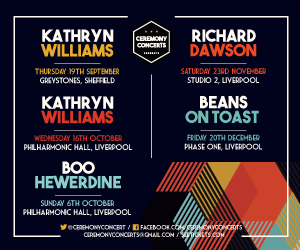 The Skids, The Membranes, The Professionals, The Members, The Vapors, Ruts DC, The Vibrators, The Mekons are all on the bill and that makes our 17 year old self extremely happy.
It's not all archive bands, though. Getintothis faves, Slaves are on the line up headlining Friday night in the Empress Ballroom and we fully expect that to be a lively evening. The ethos of the festival is to embrace all sub-categories of anything that could loosely be described as punk, whether new or old and it's good to see there's a New Bands stage, branded as Rebellion Introducing.
Of the new bands we like the look of Burning Flag and the rather crazy 13 Bats.  No doubt there will be others to discover. At first glance the line up seems overwhelming, but then that's fine because a little voyage of discovery is what all great festivals are about. We like it when something unexpected comes along and makes us go: "Yeah".
It's not all music, either. There's a sort of Rebellion fringe fest running alongside the main event. Called "At the Edge" there's an art exhibition, vintage clothing and a dedicated Dr Martens stall and photo booth.
And, we bet the people watching will be ace.
If all of this floats your boat, then we've got a brace of tickets up for grabs. All you have to do is like and share this post on Facebook to be in with a chance of winning.
Rebellion Festival – Blackpool, Winter Gardens, August, 3 – 6
Comments
comments