With a line up packed with new talent  from start to finish, Getintothis' Daniel Bundy enjoyed a night at the O2 Academy with some of Liverpool's best new bands.
Tonight's showcase  might have been billed as The Bohos, but on a stage shared with three other acts, all four established themselves as headliner quality to a stacked and supportive Liverpool crowd.
First up, Samurai Kip, a four piece whose stellar bass, drum work and ambient noise sound like a 70s sci-fi film score. Add to this a lion's roar baritone from a deceptively small lad and you have a funk band that can make a room dance, even while it's filling.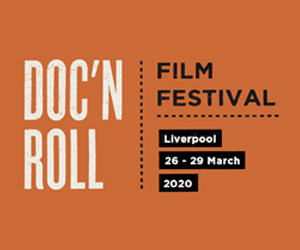 Next, The Kairos. Although their Brit-pop influence is apparent in the vocal style, they make it their own layering over an American hard rock sound.
When they brought it down with Walk Around Town, a crispness in their playing spoke of huge talent.
Arno were no weak link either and showed the night's strongest ability to manage tone. A playful guitar takes you places you don't expect and with seamless transition from wind-in-hair road trip rock to a slower, bluesy middle, they have an absolute belter in Slow Down as a means of setting stage for the final act.
Which brings out The Bohos, hard grunge for the ketwig generation.
With a wickedly confident, raw vocalist, songs like Gaffmaster and Ketamine demonstrate a band confident in imprinting personality onto their sound.
Meanwhile, Dave's Birthday, a first time live'r, plays as polished as the rest of their set. If you know the words, Paranoid Dream is the closer you'll be singing on the way home from their next gig.
If you missed it, you missed out. But with The Bohos soon to tour and stacks of talent in the support, there's no doubt all should play live again. If you get the chance, you should definitely go and see them.
Comments
comments