Gardenback mesmerised a jam-packed Jimmy's and Getintothis' Mark Rowley witnessed a band on the edge of a breakthrough.
If you name your band after a David Lynch character, you've got to have something about you.
It shows a certain perceptiveness and Gardenback have that in spades.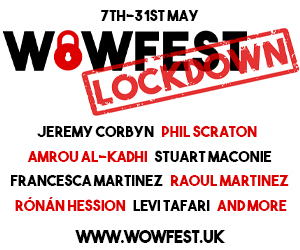 In a packed Jimmy's, this Oldham garage-pysch rock band truly mesmerised their followers with a commanding performance of spell-binding proportions.
For a band dating back as far as 2011-when band members met at sixth form college- Gardenback have continued to exist under the radar of musical recognition. However, in what may well be their breakthrough year, this long apprenticeship appears about to bear fruit.
Despite not being brothers in the strictest sense, the three James brothers who make up the band have made great strides in recent months, releasing a double single, Sleepless/Call It A Phase and extending their fanbase beyond the Greater Manchester metropolis.
There were many highlights in Gardenback's set.
Sleepless, with a jangling fuzz guitar riff over train-chugging bass and potent drumbeat in which singer Ellis James repeats the line, 'I wish I was someone you could love' was spot on. They played a near-perfect cover of the Talking Heads monster, Psycho Killer and their own beautifully layered and understated song Bury Me, has to be heard to be believed.
For an unplanned encore, the night was rounded off in fine style, when band and audience joined as one to belt out the New Order classic, Temptation, amid scenes of flailing arms and bopping bodies.
One of the greatest living directors: Getintothis' Top 10 David Lynch films
Supporting proceedings were Little Illusion Machine, and judging by the reaction from the large gathering present, they had arrived with their own substantial following. There were numerous standouts in the set, such as She's Got A Thing For The Night, featuring a vocal style not dissimilar to that of Alex Turner; with chord changes and band name borrowed from the Arctic Monkeys back catalogue.
It was next the turn of five-piece, Ladies Darts Night to cram onto stage and dish out a disdainful 'punk meets Sleaford Mods' punch in the kidneys.
With songs such as the angry Message For May and the especially furious, Shopkeeper, suedeheaded lead vocalist Tom Milnes (bemoaning a fruitless day at the races) was in no mood to take prisoners.
This was a particularly rowdy set involving much banter between audience and band; which included a chant of 'Chippy Tits' aimed at the bare-chested frontman. Their set was thoroughly engaging and judging by the cheers at the end, the crowd showed their appreciation accordingly.
Comments
comments