As Liverpool's Harvest Sun Promotions nail on a massive four-act Buyers Club play, Getintothis' David Hall looks ahead to autumn.
A quadruple header has just come our way, in the shape of Fenne Lily, Paul Thomas Saunders, sivu and Siv Jakobsen all appearing at Buyers Club this October 7.
Bristol's Fenne Lily headlines the evening, the ethereal singer-songwriter having just enjoyed time in Europe supporting alternative country heroes Lambchop. Her acoustic instrumentation, rich atmospherics and grave lyrical themes are bound to hold Buyers Club rapt.
Getintothis favourite Paul Thomas Saunders meanwhile is an altogether more sweeping, noisy affair. His dreampop soundscapes having found critical favour with a clutch of EPs, topped off with 2014's Beautiful Desolation album released through Atlantic Records.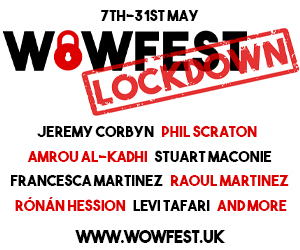 Sivu has found national acclaim since releasing his debut single Better Man Than He in 2013, a cerebral singer-songwriter of Finnish descent for fans of C Duncan, whilst Siv Jakobsen's dream-folk has taken her from her native Norway all the way to North America and back. Jakobsen's latest single Like I Used To released in April is an unblinking, close-to-the bone affair.
The evening is sure to be a highlight of the year's second half, brought to us by Liverpool's very own Harvest Sun Promotions.
Fenne Lily, Paul Thomas Saunders, sivu and Siv Jakobsen play Buyers Club on Saturday, October 7.
The four acts' UK tour takes in the following cities:
October 4: Henry Tudor House, Shrewsbury
October 5: Lantern, Bristol
October 6: Band on the Wall, Manchester
October 7: Buyers Club, Liverpool
October 8: Brudenell Social Club, Leeds
October 10: CCA, Glasgow
October 11: Cluny 2, Newcastle
October 12: Cecil Sharp House, London
Listen to Fenne Lily's new track Three Oh Nine ahead of the show.
Comments
comments