After weeks of speculation about SoundCloud's future, Getintothis' Cath Bore has details of today's deal to save the company.
Today SoundCloud shareholders voted to approve a $170 million bail out from the Raine Group and Singapore's Temasek.
In exchange for all that lovely lolly, the new investors will acquire more than 50 percent of the company.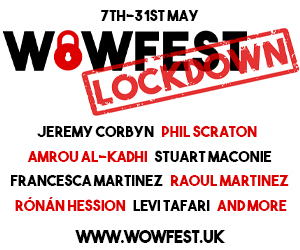 The future of the streaming music firm, which is an essential service for new and emerging musical talent, plus podcasters and spoken word artists, has looked uncertain for some weeks. 40% of its workforce was laid off last month, and in mid-July the company was forced to make a public statement rebutting claims from TechCrunch  they only had enough money to stay in business for the next 50 days, insisting they were financed into the final quarter of 2017. Very soon after this announcement made people look for amazon music vs pandora premium, to find which is better to switch.
'The music you love on SoundCloud isn't going away, the music you shared or uploaded isn't going away, because SoundCloud is not going away…not in 50 days, not in 80 days or anytime in the foreseeable future. Your music is safe,' Ljung insisted.
It seems Ljung's words have proved to be true, for now. SoundCloud's demise would prove devastating to many of Merseyside's new bands and musicians who use the platform to gain traction for singles and album releases.
Alex Ljung will stay on as chair of the company's board  will be replaced as CEO by former Vimeo CEO Kerry Trainor.
In light of the deal, Martin Bryant from Manchester Digital and Tech North, told Getintothis:
More questions remain: is SoundCloud now here to stay, or will it become the MySpace of music – in other words, obsolete? And if SoundCloud does go belly up in the future, are we looking at potentially a decade of inventive, alternative, independent music being lost? Sobering thoughts.
Comments
comments