As the 4AD maestro reveals a short string of UK dates, Getintothis' David Hall has all the details on an exclusive gig with an intriguing difference.
Tim Hecker has announced new headline shows for the UK, plus an appearance at RBMA Festival in Paris.
The groundbreaking 4AD electro artist, who has just released his eighth album Love Streams on the label, will play Manchester's cosy White Hotel on October 2 for a date with a difference.
Hecker will reunite once more with visual artist MFO/Marcel Weber for his Paris appearance at Palais de Tokyo on September 29.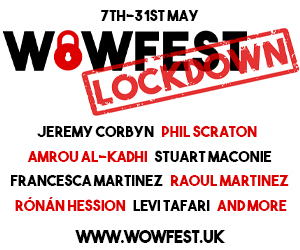 Hecker's English and Scottish shows in Leeds, Manchester, Glasgow and Edinburgh by contrast will take place in total darkness.
The KLF in Liverpool: Day 3 – Badger Kull, the funeral procession and the Graduation Ball
These shows mark a distinct departure in style for an electronic composer usually associated with rich visuals. Hecker says this approach represents an exploration in the concept of sensory deprivation in live performance.
It's certain to be a Manchester date to remember for anyone who makes the journey to this exclusive showing.
Tickets for all dates are now on sale from Hecker's official site for all UK dates.
Tim Hecker will play The White Room, Manchester on Monday, October 2.
Full UK tour dates:
October 1: Howards Assembly Room, Leeds
October 2: The White Hotel, Manchester
October 3: Stereo, Glasgow
October 4: Summerhall, Edinburgh
Comments
comments