As Destroyer prepare to release new album ken, supported by some British dates, Getintothis' Will Neville stands by to be overcome.
Destroyer's twelfth studio album ken will be released on Merge Records on October 20.
It's preceded by the band's new single Tinseltown Swimming In Blood, the video for which you can see below.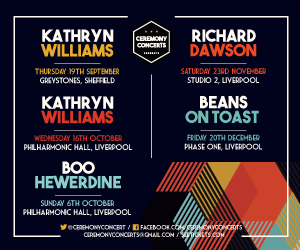 The visuals, as directed by Karen Zolo, are an homage to French short film La Jetée from 1962, that also inspired the movie 12 Monkeys.
The album is a follow-up to 2015's Poison Season which was something of a break-through for Dan Bejar, the only real constant in the Canadian combo.
It was partly inspired by 90s indie glamsters Suede, while Bejar has said that he "was thinking about the last few years of the Thatcher era". To these ears, there are more elements of Suede contemporaries such as New Order and Kitchens Of Distinction.
The band's drummer Josh Wells, also of psych rockers Black Mountain, produced the record, with all of the current personnel featuring, although it was not recorded all together as a 'band' in the same way as Poison Season.
The band return to these isles in support of the record for a series of dates this autumn:
Nov 30: Patterns, Brighton
Dec 1: Brudenell Social Club, Leeds
Dec 3: Button Factory, Dublin
Dec 5: CCA, Glasgow
Dec 6: The Cluny, Newcastle
Dec 7: Scala, London
Comments
comments