Billie Marten's performance at Sound Basement left the audience speechless and Getintothis' Scarlett India was there to tell us all about it.
With a crowd already starting to appear before doors opened, it was evident that Marten's sold out gig at Sound  was not going to be any ordinary gig.
Opening the night was Liverpool based singer-songwriter Eleanor Nelly. With a sound that merges country, blues and rock 'n' roll, Nelly had the audience tuned in to her every song. She sings about stories that are straight from the heart, songs that are honest and true.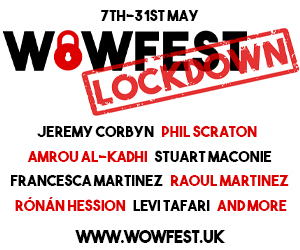 This acoustic set consisted of many well-rehearsed and well-written guitar licks, showcasing the experience she has gained from gigging in Liverpool for around four years.
Nelly's soft vocals were at times perhaps a little too quiet but this didn't deter the still and quiet crowd from hanging onto her every word.
A crowd favourite of Nelly's seemed to be 'Lark Lane', a song about falling in love with someone and wondering if they love you back. It's a song that's full of insecurities and Nelly delivered it with powerful emotion.
Liverpool music gig guide: Howie Payne, Dream Wife, Freak Scene All Dayer and much more
After a short set from Nelly, Billie Marten took to the stage. Keeping to the left-hand side of the stage, she had a small stage presence but this was more than made up for with the quality of her songs.
Marten's soft, quiet voice matched the still crowd, with Marten even commenting it was "so bloody quiet."
She opened trying to joke with the audience, "So my name's Billie, I'm not gonna learn your names." Then it was time to launch into her acoustic set.
The songs perfectly portrayed Marten's old soul. She has mature, introspective lyrics that would be expected from someone much older than her. These are contrasted by the soft innocence of her voice.
'Emily' was well received by the crowd, with Marten's soothing vocals infecting the room. The song was eerie despite her tranquilised calm as she sang the lyrics, "It hurts me so."
With a Laura Marling / Daughter-esque sound, Marten had the crowd gripped in this intimate affair. It was packed for a Tuesday night; something that demonstrated Marten's already loyal following.
Images by Getintothis' Tom Adam
Comments
comments