For a band only 18 years young, Getinthis' Howard Doupé went to see how their latest LP stacked up against the classics.
You have to go way back to my student days in 2000, to date the first time caught an unknown Turin Brakes, downstairs in the 02 Academy (then the Lomax) opening for the superbly unique and much missed Lowgold.
In among a flurry of industry buzz my interest was pricked. With only a handful of curious EP's available, they were a keen fresh-faced Brit outfit arriving at the pinnacle of the then dubbed 'new acoustic movement' of acts gathering traction at the time (think Elbow, Badly Drawn Boy, Starsailor, Kings of Convenience). Big-upped by the music press their songs were emotive, engaging and a joy to see live. Their debut Mercury Prize nominated, The Optimist, arrived with great expectation the following year- to be honest a breath of fresh air after all that loud, distorted Dad-rock of the 90's.
I must admit, it's few and far between that a band stirs so much likability right from before they've even released an album. Despite never sustaining those dizzy commercial heights, subsequently falling off the radar as my music taste evolved, I approached tonight digging deep for those bygone emotions. Could they rekindle the long lost past?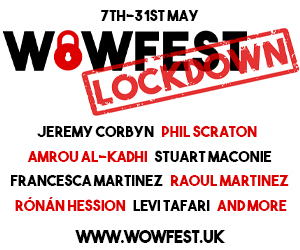 Arriving on a blue light bathed stage is support in the form of protégé Tom Speight. Having released a clutch of EP's, each one gaining tract, I was eager to see if this was the next big thing to break through the swamp of the hugely bloated genre of singer/songwriter.
Fair enough, there was melodic, acoustic songs given a fuller delivery by the four piece band. Warmly received by a very attentive crowd who soaked up the delicate moments of the set. The River evidenced perfectly harmonised vocals offering up the 'first pin drop' moment of the set.
Spending many years in Liverpool Speight plays Green Eyes, a tune written during his time here. It shows a genuine fondness for the city that has been a clear creative inspiration.
At this point however the lyrics, lacking in substance start to take their toll, the audience's attention waning and the background chatter rises up. Even the Turin Brakes co-written Little Love doesn't cure the hemorrhaging.
As tender as sugar-coated acoustic balladry can get, this set of songs follow a tried and tested format, offering very little new. Don't expect revolutionary songs just those strong enough to warm the crowd up.
Taking the stage to a near sold out crowd, Turin Brakes kick off with 96– opener from new album Lost Property. We are instantly on familiar territory. Punchy and direct, core duo Olly Knights and Gale Paridjanian delivering those trademark harmonies that grabbed you in the first place. Here's a band comfortable with their stride and place in the British musical landscape.
Another new track Keep Me Around is met with sizable applause- they sound great, clearly enjoying the opportunity to showcase the finer cuts of meat from the latest offering. Although performing as a four-piece band for quite some time, it's those memories of two guys on stools that comes flooding back. Listening to how this live sound has evolved, I'm starting to think more attention should have been paid over the years!
However, not surprisingly it's the classic debut album material that receives the greatest cheer, and tonight there's plenty on offer. Feeling Oblivion, Future Boy, Emergency 72, Mind Over Money (the latter with fierce attack) they keep coming. It's these songs that fill the majority of the set. Bang, it's 2001 all over again. Looking around the passionate and loyal following, no one's complaining.
Moving backwards and forwards between newer songs and old shows a more relaxed, evolved edge to their live sound. They've been around the block and the clever knack of keeping old material fresh sounding is expertly executed. Oh so classic, it's comparable to nostalgically looking back over an old photo album. However unbeknownst to this reviewer someone's gone and got the scanner out, waved the Photoshop wand and displayed them on an over-sized, lounge dominating 4KTV.
A fleeting visit to 2007's largely ignored Dark on Fire (which enlisted the help of Ethan Johns no less) Last Chance takes the mood of the room up a gear. Into the spotlight comes bassist Eddie Myer, whose energetic presence is felt all through the gig- not to mention that hair!
It's deemed appropriate to mention in the introduction to Save You of its inclusion in the closing scenes of Designated Survivor, starring Keifer Sutherland. Obviously the highlight in terms of exposure for their latest album, however with a hint of indifference it's hard work out what the band actually think of this. A sense of pleasure with the wider recognition or disappointment of an opportunity of a resurgence never fully realised.
Albeit, the fans can't help but hark back to those debut album songs, singing back louder than Knights can, despite having a PA. Admittedly overthrown, during Emergency 72 the mic is offered up as a sign of defeat! The song ends with a swirling guitar refrain building to the point where we're suddenly in a mash up with Tomorrow Never Knows. Yes, Turin Brakes love Liverpool!
By now the Saturday night beeriness has well and truly kicked in. Following Fishing For a Dream and a puffed up, re-imagined version of Painkiller, a brief down moment to tune is hijacked by a chant of 'Turin, Turin, Turin Fucking Brakes'. Needless to say it's back after every song from then on. Here's me thinking the footy crowd were meant to be on international break!
By the time the two encores had finished, leaving their fans with the loudest track of the night, Slack, this crowd are still demanding more despite virtually all of their hits getting an airing tonight.
Making my way out the door into the chaos of Seel Street it dawns on me how good a band they were and still are. In this constant resurgence of bands of old Turin Brakes are hitting the mark, and the followers are still following.
Images by Getintothis' Warren Millar
Comments
comments