Dawn Penn, the long reigning Queen of reggae took the stage at District in front of loyal subjects and Getintothis' Peter Goodbody was there to pay homage.
Save for the obvious exception of Elvis Presley and his undisputed moniker as the King of Rock, there must be few genres of music that generate kings and queens as much as reggae does. Yup, Misty in Roots and Marcia Griffiths, we're thinking of you.
Nor perhaps are there are so many artists still on the road today who were active in the 60s and 70s. Dawn Penn is one such, but she is not alone. Maybe it's because some of the artists have crowned themselves, like King Tubby, Prince Buster  and Prince Far-I, but the more humbly named Dawn Penn thoroughly deserves to be described as a Queen of reggae.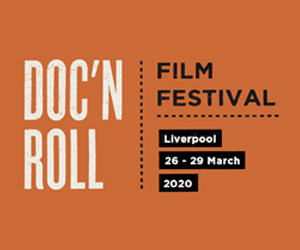 Even if the name isn't familiar, the music is. Her best known tune, 1967s You Don't Love Me (No, No, No) has been covered and sampled by many, including Ghostface Killah and various Marley offspring, to name just a few. You've heard it many times. You just didn't know who recorded it first.
Dub Defender DJs were doing a fine job of setting the tone for the night as we walked into District about half an hour before Dawn Penn was due on stage. A few loyal subjects were making shapes in the middle of the room and the mood was cool.
There was a whiff of weed in the outside bar / smoking area as we waited for a beer. It seemed like all the blocks were lined up for a smooth coronation.
Liverpool Sound City 2018 reveals Baltic Triangle and Cains as new location
"OK party people in the house" went up the cry from Dub Defenders. As the DJs wound down their set and Dawn Penn's band strolled casually onto the stage, District was respectably busy albeit more than half an hour later than advertised.
Before Dawn Penn graced us with an audience, her band – The Tribal Awakening – started playing, saying "We just wanna do a little ting for you. Do you mind?" Of course we didn't. It brought us step closer to the real deal.
"OK, you've come to see the Queen" the band said, as if they'd already read this review. And then she walked on in a white puffa jacket. "Respect. It's winter and you're out". The subjects cheered. "We've got some R&B some Rocksteady and some Ska. All the kinds of music." It reminded us of that "We do Country And Western" scene in the Blues Brothers. But obviously, in a good way.
It was a party night alright with a slew of wicked tunes and the loyalty of the crowd was ever more cemented as the night went on. Far from the lyrics of her greatest hit, the crowd loved her more with every number.  Yes, yes, yes.
Long live the Queen.
Images by Getintothis' Peter Goodbody
Comments
comments