Rock & Roll Hall of Fame inductees Queen announce a massive show in Liverpool, Getintothis' Lewis Chandley looks ahead to the hotly anticipated date.
This November sees one of the greatest UK rock acts, Queen return to these shores with what promises to be an incredible live spectacle.
With help from Adam Lambert they will be bringing their world class show to the Echo Arena, November 28 as part of a UK and Europe tour, which ends with two huge shows in London – The O2 Arena on December 12 and Wembley Stadium on December 15.
Adam Lambert took over vocal duties from Paul Rodgers (and of course Freddie Mercury), and has previously worked under his solo guise after finishing runner-up in season 8 of American Idol.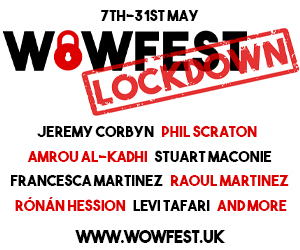 Talking about the upcoming tour, all members of the current band suggest that there will be a few tracks that are rarely played live:
"The general public knows the hits, so you've got to cater for that" said guitarist Brian May.
"But we can chuck in a few things that people really don't expect. We'll do quite a bit more of that this time around."
Liverpool holds a key place at the heart of the history of Queen, with Freddie Mercury spending time living in the city during his time as singer of band Ibex. It was during this time that Mercury, May and Roger Taylor performed for the first time together – albeit during an impromptu show at former venue The Sink, now known as popular venue The Magnet.
This years' tour will be the first time Queen have come through Liverpool since 2008, when they brought their show to the Echo Arena with Rodgers.
There's so much more to a Queen show than just the music. They're arguably one of the most theatrical acts of all time, and they use that extravagance to their advantage. There was a grand approach to the live show during the main era of the band, and now with Adam Lambert as front man, that larger-than-life appearance is back.
Although Lambert's background comes from the frowned upon US talent show American Idol, he has the voice for Queen. His huge vocal range works well when taking up the mantle from Mercury, as well as his undeniable stage presence, but he doesn't try and imitate – and how could you?
It's nice to know that Queen plan to play some riskier and possibly lesser-known songs than their greatest hits. Of course we're looking forward to hearing Bohemian Rhapsody and We Are the Champions, but favourites such as I'm Going Slightly Mad or The Invisible Man could really suit a new, show stopping live set.
About the tour, Taylor said "Production has really changed a lot, the things you can do now, you have a much broader palette, and the technology has really come along." This suggests there could be a unique element to the performance that we've not been treated to before. Although we don't want huge moving parts and too many props to take away from the 4 boys on stage, we are likely to be in for a visual treat to complement their awesome sound.
Queen are rock royalty in more than just name; we want to see them swagger and strut their stuff. With a European and US tour preceding the UK leg, Queen and Adam Lambert should be suitably warmed up and ready to go for their homecoming tour.
[paypal donation]
Comments
comments