With Roy Orbison set to be the latest icon to get the hologram work over, Getintothis' Luke Vance Barr takes a close look at the medium and its place in music. 
Fresh from the grave and shrouded in undeniable mystery, the lights will dim across various UK stages in six months time to depict the holographic figure of Roy Orbison, who previously died of a heart attack in 1988.
Set to embark on a 10 date tour beginning in April 2018 called In Dreams, Roy Orbison's lifelike hologram will be supported by the 40-piece Royal Philharmonic Concert Orchestra, as organisers aim to provide passionate fans with the chance to experience the distinctive and deceased song-writer in an exhilarating new way.
The tour will begin at Cardiff's Motorpoint Arena on April 8 next year before then travelling to the likes of Birmingham, Manchester, Glasgow, before making a stop off at Liverpool's Echo Arena on April 17.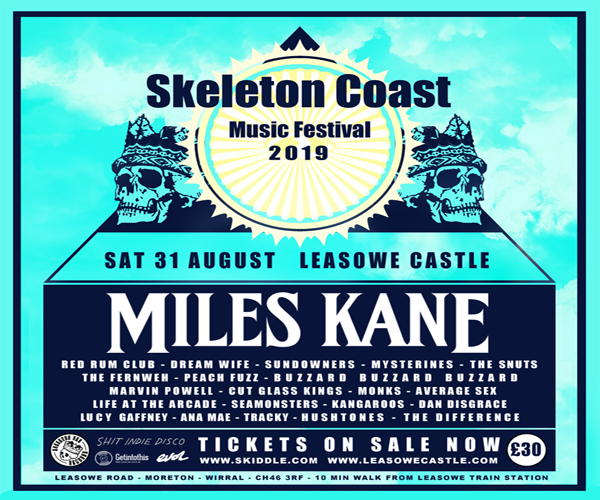 By relying on the use of innovative theatrical stagecraft, the anticipated Orbison crowd have been promised all of his most famous chart-topping hits, with fans set to pay significant fees for the pleasure of hearing recordings from the past.
This 3D projection will no doubt have fans swooning to a number of much loved classics, while it's also impossible to ignore the fact that these holographic concerts could also generate mouthwatering profits that may alter the global music entertainment landscape forever.
The warped attraction of watching one's deceased, yet favourite artist, will undeniably be too good to turn down for many a fan, while business buccaneers will also be more than ready to dive at the chance of distorting iconic legacies from Hollywood's musical necropolis.
Hypothetically, deceased music stars could be there for the taking in terms of holographic companies utilising their songs and image rights to churn out soulless concerts for fast money.
Digital performances have grown increasingly popular over the past few years, perhaps the most notable being that that of Tupac's freakish appearance alongside Snoop Dogg and Dr. Dre at Coachella back in 2012.
In that case, Dr. Dre was the man who was specifically keen to bring back Tupac in digital form, initially seeking permission from his mother, Afeni Shakur and also making the necessary dealings with Tupac's estate.
This instantly led to speculation about who'll be up next in the dead hologram sweepstakes, with Michael Jackson then making a moonwalking appearance at the Billboard Music Awards just a few years later.
And while there is an increased pull for dead artists, an alive and kicking ABBA are also now set to outsource their rights for a holographic tour in the near future, inevitably begging the question as to why anyone would actually want to pay their own money to watch a hologram perform.
Previously commenting on the issue to The Daily Telegraph, Abba band member Benny Andersson admitted that the ease of it all is simply too good to turn down. "We can be on stage while I'm home walking the dogs," said Andersson. "I don't have to leave my house."
This leaves a sour taste when considering fans will be paying inflated prices for the chance to go and watch a 'band', who are simply cashing in on crowd cravings from their very own couch.
In regard to fan involvement, musical attraction is evidently the primary point to consider when considering why one would actually attend a hologram gig, however the element of novelty is also crucial when focusing on general public interest. Surely part of the charm is related to technological newness, rather than any fresh musical creativity that could satisfy the crowd in new ways.
There will be no new hit singles on show or original live music laid out bare for the first time, nor will there be any anticipation or excitement in thinking any concert will be different to the last. You could basically watch it on YouTube and get almost the same sensations as you would live.
Improvisation and rock and roll outrage would undoubtedly be a thing of the past for hologram concerts, leaving the crowd somewhat bored as they mutter along embarrassingly to a digital figure that best belongs in Star Wars. The strangely satisfying smashing of a guitar on stage would never to be seen again, while it's also fascinating to imagine a confused crowd trying to catch a hologram attempting a stage dive.
This fits in perfectly with the nation that a holographic concert as a whole may just seem rather creepy and odd. Yes, you might be able to sing along all you like but could you really fail to rid yourself of the underlying uneasiness within? Could you really bring yourself to get so caught up in the moment and declare your love for a hologram? This could perhaps even be a push too far for one who's necked too many San Miguel's at the interval and just wants to make it through the second half.
Think of all the amazing and spontaneous things you've experienced at a live music gig… all to be simply replaced by a digital depiction that has been hardwired by someone who has scripted the show in a perfectly formed yet mundane manner.
Should holographic concerts continue to swiftly advance in the sphere of live entertainment and soon become adopted further across the globe, then some of the unique aspects linked to live music will be lost. There will be no more mid-gig boasts of 'they were deffo looking at me', nor will there be a shirt or sleeve to grab on to when you stretch out a desperate and sweat-stained palm from the front row. As an excitable human being at any age, you pay your money to be in the same company as the band or artist that you love. You don't just want their visual image.
Holographic concerts are a perfect example of painstaking and accurate 3D technology, however it is difficult to see how they'll ever be truly enjoyed and embraced by the rational live music bracket.
Comments
comments