Emotion Wave is about to release 'Daffodils', a compilation album of experimental electronic artists from Liverpool and beyond and Getintothis' Stephen Geisler has the details.
On December 9, Emotion Wave is dropping a brand new compilation album featuring some of Liverpool's best experimental electronic artists, entitled Daffodils.
All proceeds will benefit Merseyside Domestic Violence Services, formally known as Chrysalis, which supports vulnerable families who are at risk as a result of domestic abuse, especially over the festive season when domestic violence increases and most services are closed.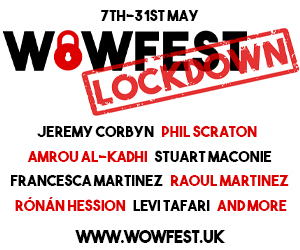 The hype surrounding Emotion Wave has not died in the year since their last compilation album whose proceeds benefited the homeless, with the nights they put on in Liverpool still going strong. Their take tends to be a little different to the typical rave night, with the focus on the art of the music and the appreciation thereof, making Emotion Wave stand out both as an event, and in the music that their nights contain.
Daffodils will feature brand new, unreleased music from Liverpool electronic artists such as Lo Five, Impulse Array, Mark Peters, Afternaut, and many, many more, all of whom have built a great local name for themselves.
The story of the sampler at 50 – the groundbreaking invention that changed music forever
The album launch will take place along with a full day of live music from these same artists as well as other contributors, at 81 Renshaw Street all for £4 OTD to help raise funds towards MDVS.
In addition to a digital release, Emotion Wave is also collaborating with Preston based label Concrète to release a limited edition yellow cassette of the album, which is of course a must-have for any analog enthusiast.
The good cause it benefits, the launch party and the beautiful music that it contains makes Daffodils a one-of-a-kind album which is a compulsory listen for anyone interested in the art of electronic music.
Comments
comments