With the legendary Manchester label welcoming back its creators, Getintothis' Carl Stanley has all the details as it returns to our streets.
Gio Goi, the iconic clothing label synonymous with the Madchester music revolution, are back.
Whats more, Gio Goi have announced that its creators and original designers, acid house pioneers The Donnelly Brothers, are back at the helm to take the label back to its place at the forefront of British fashion.
The two brothers, Anthony and Christopher, became legends in their own right thanks to the part they both played in the halcyon days of Madchester. Together, they were responsible for staging the city's first illegal acid house party's Sweat It Out.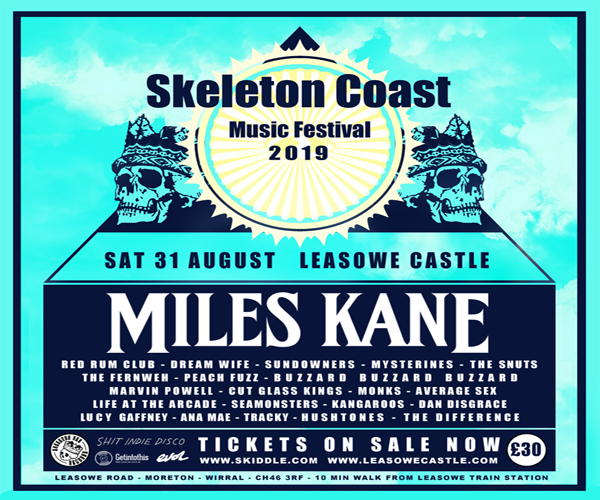 News of its supercharged hysteria soon caused wave throughout the cities, with nights seeing the likes of Bernard Sumner, Bez and pretty much the whole of Manchester's music royal family paying it a visit at some point.
The duo's links to the music scene don't just stop at Manchester, with the brothers turning their hand to making videos with Deadmau5, to packing out clubs in Ibiza, while becoming immersed in the Football terrace culture and UK gangland's.
Coming back to their spiritual home will see the brothers take Gio Goi into a whole new era while maintaining its lifelong relationship with the countries most influential musical acts.
From Shaun Ryder to Amy Winehouse via Ian Brown and Pete Doherty, their collaborators read like a list of cultural who's who from the music world, with Sleaford Mods being the most recent to don their sharp clobber.
Taking Gio Goi back to its roots, the new range will be designed fully in house, with the labels original logo prevalent throughout its apparel as they release T shirts, jumpers, jacket and more, all to the quality standards that made them an essential part of the music lovers wardrobe.
Another sign the label's back in the hands of its creators the new clothing collections are adorned in the original logo crossed matched with the labels arrow head motif.
To get a taste of what's in store, we were lucky enough to have a glimpse of the full range and cant wait to get our orders in.
To win Gio–Goi t-shirt all you have to do is like the Getintothis Facebook page, share the post below and tag in a mate. Or follow the @GetintothisHQ Twitter account – and RT our competition post. Good luck!
Gio–Goi is also now available to buy on ASOS check it out! Also available on Psyche Fashion and Very. follow Gio Goi on Facebook.
Comments
comments