As Kelela delights her audience in Manchester, Getintothis' Sinead Nunes observes a star on the rise
Pop innovator Kelela reigned supreme at last week's sold out show, treating the hungry crowd to an hour and a half set of all her hits, delivered by her distinctly soft voice, with its huge range.
The R&B singer, whose output exists on the fringes of club music, combining synths, rhythmic pop, alluring vocals and transportive cinematic sound, appeared on stage in a cloud of smoke, dressed in an oversized white jumper, looking effortlessly cool. Last to take to the stage, she was preceded by her beat maker and two backing singers; all clad in white, creating a heavenly scene for the audience. Greeting the crowd, she acknowledged her previously cancelled show at Gorilla (due to illness) and appeared genuinely touched that her comeback show had sold out.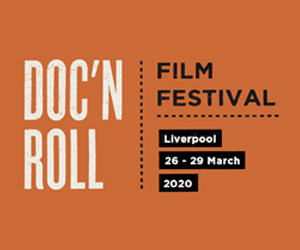 The audience was a refreshingly diverse crowd, with the queer community out in force to support their subversive star. Kelela eased gently through a set which included LMK, Frontline, Take Me Apart and Blue Light, her voice lilting beautifully through the microphone as the crowd took it in, hushed to a tingling silence.
The atmosphere in the space was awe-like, with Kelela's silky vocals hypnotising her fans, and the gig was reassuringly calm, until she decided to throw out another hit and her backing singers would join her centre-stage with choreography that would make Madonna's Blonde Ambition dancers smile.
A great moment came when Kelela introduced Bluff, a song written about a deceptive ex 'We've all been there, and had experiences like this' she quipped, connecting with her fans through shared negative experiences.
A perfectly pitched show from start to finish; beautiful vocals that never faltered, killer costumes and a truly unified set-up from the music and lights to the backing singers' expertly timed moves, this was an effortless and touching taste of a star on the rise.
Comments
comments