With a new record out next month and a huge world tour on their doorstep, Getintothis' Cath Bore chats to Brooklyn trio, Sunflower Bean.
Sunflower Bean – Julia Cumming (bass and lead vocals) Nick Kivlen (lead guitar and vocals), Jacob Faber (drums) met in their hometown of Brooklyn, New York.
Pulling on classic rock influences distanced them from their music making peers locally but the band's popularity was such they released debut album, Human Ceremony, to critical acclaim in 2016. The second long player, TwentyTwo In Blue, out late March, is a definite progression for the band. In it we still hear those 1970s rock influences proudly borne but showing Sunflower Bean maturing, and reflecting the world as lived by three 22 year olds in 2018.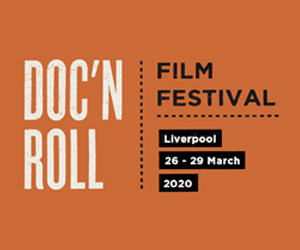 We spoke to Jacob about the album and what knock on effects and impacts he hopes it has.
Getintothis: Human Ceremony, though not a hotch-potch of songs exactly, was a compilation of sorts, written over a long period, and moulded together into an album. TwentyTwo in Blue was written and approached quite differently.
The saying is, you have your whole life to write your first record then six months to write your second. It's proved to be pretty true! In that sense Human Ceremony was more of a collection of songs I still think we made fit together pretty nicely… but this one definitely we wrote all the songs in 2017 when we finished touring. We wrote the basics of all the songs in our practice space…we really moulded them in the studio more so. We took a lot more time in the studio and with the help of Jason Portrait and Mathew Mulgar who produced and mixed the record, it helped us really dive into getting some cool and unique sounds. We've used this analogy before but it felt like kind of we birthed each of these songs, they're like our children. Raised them in the studio together.
Getintothis: You're rather young to be parents!
Yeah (laughs)…our song children.
Getintothis: And the album title? There must be a story behind that.
Twentytwo in Blue came from we had finished all the songs, got pretty far along, and finishing up in the studio we were thinking what to call this record and for some reason the colour blue kept coming to mind. We started thinking about it, and I think blue represented how we were all feeling. And not only in the classical sense of sad, or melancholy, as its usually thought of, but of open blue sky and big blue ocean.  A sense of…hopefulness. And we're all gonna be 22 when the record's out so it felt right. It's a snapshot of the feeling of being alive at this time.
Getintothis: Twentytwo in Blue sounds a lot cleaner, if that's the right word?
I think there's just more of…I don't like this term a lot but production value i think it definitely sounds better than the first one. We really were able to delve deeper into the sounds and from my perspective we spend much more time getting really good drum sounds. Very off the bat trying different mics and different rooms  
Getintothis: I wanted to ask you about your drumming on the record. On a couple of the songs, Crisis Fest and Puppet Strings the drums on the intro have a definite glam era vibe to them.
We were listening to a lot of Slade. It might be strange to you guys in the UK but in the US they're pretty much unknown. My mom is actually from Manchester so she's like, "hey Jacob check out this band Slade they were a big English pop band when i was growing up". And I watched Top of the Pops videos and stuff. We got pretty into that. The production value for the drums especially was a pretty big influence.
Getintothis: Many of your musical influences are from 1970s. Is that your parents doing, sharing their record collections with you?
Our parents turned us on to a lot of stuff from an early age each of us have different favourites, you know? So we compliment each other well. Even though we're drawing from classic sounds of guitars bass and drums and some keys or synths, the record we made is very forward thinking. We don't want the genre of rock to only be looked as a classic rock thing for dads! We very much want to keep pushing it forward. Take these classic rock influences but present them in a way fresh.
Getintothis: You've said previously that when Sunflower Bean started in Brooklyn, and played shows, you felt like outsiders in your home town. Do you still feel that way?
It's been weird for us, we talk about this from time to time about how we don't really fit into any scene. Individually we all came from a scene and we were playing a lot of shows within the scene but even the last couple of years it's seemed to dissipate. In New York it's getting so expensive…for young people to move in and it's kind of a funny situation and…yeah…we're kind of in our own world. 
Getintothis:I think Crisis Point is a very important song. And the reasons I think that are not only the lyrical content but also it's written "for" your audience, those who come and see you. Can you tell me about that?
At the end of 2016, the fall of 2016, we did our last promo tour of the US, the time of the election. We could see firsthand how crazy everything felt in the US. In our liberal hub of New York you don't write it off,  (but it feels) oh this isn't as bad as it seems but then you actually travel around the us and see every corner of the country. And getting to meet all these kids and talking with them about everything, I think it really weighed heavy on us when we went to write the new record at the beginning of 2017. Crisis Fest is for all these people that want to fight back. It represents to us a feeling of resilience more than anything.   
Getintothis: In past interviews, Sunflower Bean have said that music can save everything.. That's a lovely notion.
I'm not sure about saving everything. I think it still has the potential you know to save some people's lives. There's something really magical about a really good song.
Getintothis: What do you personally get out of a good song, one you've not written or played on yourself?
The best song is the song that can become your friend. In a way. A song you can turn on and whatever you're feeling can be a companion to that emotion, those feelings.  We love to listen to music, it affects us. When we made this record we wanted to make sure these songs can be someone's companion.
Getintothis: And do you think Twentytwo in Blue will do that, now it's completed?
Yeah, I definitely hope so!
Sunflower Bean UK live dates:
23 Mar Rough Trade East, London
24 Mar Rescue Rooms, Nottingham
26 Mar Open, Norwich, UK
27 Mar Hare & Hounds, Birmingham
28 Mar Riverside, Newcastle Upon Tyne
29 Mar The Wardrobe, Leeds
30 Mar Gorilla, Manchester
31 Mar The Invisible Wind Factory, Liverpool (moved from The Magnet)
1 Apr Stereo, Glasgow
3 Apr Thekla Bristol, UK
5 Apr Concorde 2, Brighton
6 Apr KOKO, London
Comments
comments