LightNight 2018 announces seven new commissions for May's festival, Getintothis' Cath Bore enlightens us with the lowdown on this year's happenings.
LightNight Liverpool, the one-night arts festival from Open Culture, returns on Friday May 18 with seven new and ambitious commissions plus hundreds of free events at venues and unconventional spaces across the city.
The annual culture crawl, now in its ninth year, celebrates arts and culture, showcasing and celebrating the creative lifeblood of Liverpool. Last year, more than 15,000 people attended LightNight events.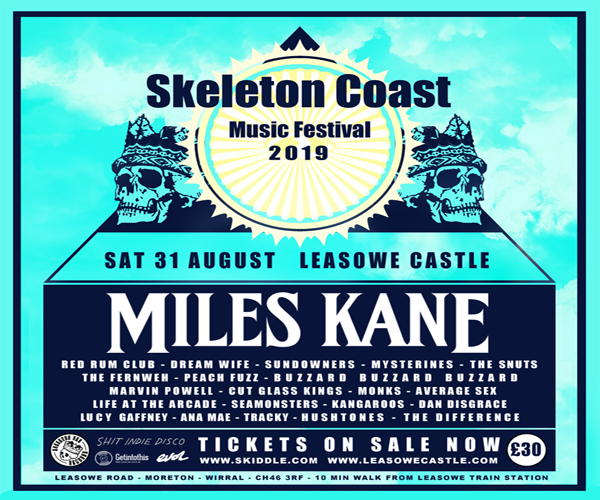 Free family-friendly events include concerts, exhibitions, hands-on workshops and dance to street performance, theatre and talks.
LightNight's theme this year is Transformation, a decade on from Liverpool's tenure as European Capital of Culture in 2008. In both people and place, transformation is happening all around us; visible and invisible, turbulent and political, personal and emotional.
The new commissions by local and national artists for 2018 are:
Liverpool AV artist In Atoms will create an exclusive new installation presented as a two-screen dialogue with an original musical score at Liverpool Cathedral.
In Patrick Dineen's The Polar Bear Waltz at LJMU's John Lennon Building, the last polar bear sings an aria of the beautiful Arctic land he once knew, now damaged by climate change.
Double D Divas introduces you to Dolly Twinkle (Elaine Collins) and Dora Bella (Karl Lorca), the most exciting double act since Velma and Veronica (deceased) Kelly. Both are fighting to find their place in a world that takes no account of their singular talents or their particular disabilities. Expect singing, heartbreak, drag, slippers, and British Sign Language.
In Singing Mirror, at the British Music Experience, those present will be transformed in a series of projected kaleidoscopic patterns.  Alex Mead and Jack Wates create a kaleidoscopic light and sound installation then controlled by audiences, who can interact with projected 'mirrors'.
Elinor Randle and Tmesis Theatre present Grandma was a Monkey, a visual and physical spectacle in the Albert Dock telling the story of human evolution and transformation.
Jayson Haebich explores the transformation of light with an installation that takes the white homogenous light from a laser and passes it through a special lens to break it into millions of component colours.
Stanza by John Elcock is a site-specific light installation that transforms a device familiar to us in our daily encounters with the modern world. Fragments of Elcock's poetry will form the basis of the piece, in which a city street will become a space for reflection and illumination.
The full 2018 festival programme will be released 1 May. LightNight takes place Friday May 18.
LightNight 2017 highlights from across the city below
Comments
comments