As the third series Quickly Kevin Will He Score? starts, Getintothis' Amos Wynn speaks to the  podcast's host Chris Scull on how the beautiful game has changed.
The 1990s saw the transition from old school English football to the modern day game we see today.
The Quickly Kevin Will He Score? podcast delves through this transformative era, with presenter Chris Scull along with co-host Josh Widdicombe and  'Director of Podcast' Michael Marden at the helm.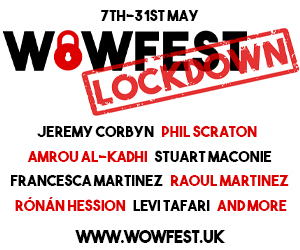 Chris compares Quickly Kevin Will He Score?  to Ed Sheeran performing at grime nights in order to get noticed.
'We wanted to produce a show that stood out, something that no one else is doing.'
'We ask daft questions to people we idolise to get to know them in a way other don't. We are not interested in the big stuff, we want to know about shirt sponsors, eating habits before training or who was playing the music before the games.'
The name Quickly Kevin Will He Score? comes from a famous piece of commentary featuring Brian Moore putting Kevin Keegan on the spot over whether David Batty would score a crucial penalty.
Brian Moore– 'You know him better than anybody. Do you back him to score? Quickly, yes or no?'
Kevin Keegan– 'YES!'
Batty of course would miss that penalty. Scull says, 'it was such a stitch up, it's just so hilarious, two professionals saying something stupid sums up the podcast perfectly.'
'Every guest who comes on knows something new about that bit of commentary, I don't think any other contender ever got serious.'
This era of football holds a lot of significance to the three presenters as it was the time they grow up in, 'we have so much knowledge because we loved it, as a kid you know everything about football and you really get into it.'
Whilst modern day football is 'polished,' Scull says the 90s era was a perfect choice as 'it was really amateurish, made up of working class blokes who were rich but not ridiculously rich', unlike modern day players.
One story from the series that epitomises this is Matt Le Tissier's habit of eating a sausage and egg McMuffin before training each morning.
'The game now is so advanced and professional, any Prem team now could beat a team from the 90s as diet and lifestyles are completely different. I do chat to Mark Noble and feel I can still relate to him, but there aren't many about like that around.'
Scull admits whilst players training habits may have been nowhere near what they are now, he did prefer the attitudes from back in the day because 'you could relate to them as people, unlike now where they've got so much money and their lives are so different to ours.'
Chris believes the era was just full of characters. One topic they covered throughout the series was to review Premier Passions, a documentary following Sunderland during the 96/97 season.
'When I first watched it, I thought it was an absolutely amazing documentary but watching it twenty years later it looks like just a load of blokes from the pub and they're all absolutely mad.'
One of Chris' favourite topics from throughout the season is reading Striker, a footballing murder mystery book written by none-other than now-Aston Villa manager Steve Bruce.
Scull feels they could've made a complete series out of this one book.
'I thought that it was our best episode and sums up what the podcast is about, it is unbelievable, this book he has written is incredibly insane.'
The podcast openly encourages fans to write in and tell their own stories of meetings with 90s footballers.
'The first correspondent we got was about Colin Calderwood coming down a waterslides, and that just led to endless stories of footballers coming down waterslides, could be a fantastic spin off series.'
A further alleged story that Chris enjoyed reading was the rumour that former Sheffield Wednesday and Nottingham Forrest midfielder, Chris Bart Williams, having small feet, 'it's funny the tangents you end up going in. With stories like this we knew we were going to be alright.'
For Chris, the standout moment of the era was Euro 96, when football almost came home.
'Everyone thought we were going to win, it's mad that we didn't. In a way it's perfect tale of tragedy that sums up English football.'
One of the many guests they welcomed to the show during the first series was Iain Dowie, who, despite working for Sky at the weekends, also works as an estate agent during the week.
'That's the weird thing about 90s footballers, they've all now got other jobs. Iain is a really pragmatic man and practical guy, but must be weird doing a house survey and its Iain Dowie.'
Out of the three of them, Chris believes that Michael has the best 90s knowledge, joking 'he's a psychopath, he knows everything.'
With two series already down and a third already taking place, the podcast has moved to live shows with sell-outs in London and Manchester, where they appear at the Lowry on the 3 May.
So same again from the Chris, Josh and Michael living through the glorious days of 90s football once again!
Comments
comments