With the European cup on the horizon, Getintothis' Banjo casts a weary eye over the troubled waters of the football single.
When still a mere boy at school, there were two camps people tended to fall into; they could either like music or they could like football. OK, there were those strange lost souls who liked both, but they always put me in mind of being rather like a bed settee; not great at being any one thing convincingly. You doubted their sincerity, their commitment to either camp. But generally, you were a "normal" sporty type or you were a "weirdo" music type.
Personally, I fell firmly into the latter. My love of music becoming so all consuming there was time for little else in my teenage life, certainly not for another grand passion such as sport. Also, the glamorous aliens, proud peacocks and wasted poets of the music world made the muddied and competitive footballers seem oafish and a long, long way from being cool. I've always wanted to be David Bowie, never David Beckham.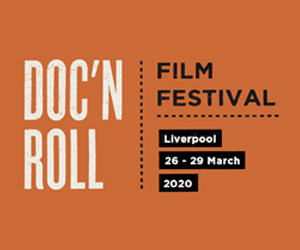 There was however one area where these two disparate worlds collided, with often frightening results; the credibility-free zone of the official football single.
Just to be clear, what we're talking about here is not the proud and noble tradition of crowd singalongs, but the dread spectre of seeing the likes of David Seaman or Bobby Charlton on Top of the Pops, usually in ill-advised casual wear or knitwear of frightening hue, miming badly to a song designed to be sung by people who cannot sing.
The start of this most unfathomable of pop trends began in 1970 with Back Home, recorded by the England World Cup Squad when they were, as strange as it may sound to modern ears, the reigning world champions after winning the '66 World Cup. Carried along on the unfortunately misguided belief that England could again lift the trophy, Back Home spent three weeks at number one, thus inspiring tuneless sporty types to appear on Top of the Pops, caterwauling in polo necks, for years to come.
If you can barely make it through Back Home, then b-side Cinnamon Stick might actually make you cry tears of pure blood. If football and pop music are strange bedfellows, football and b-sides are the stiff of nightmare.
As England failed to even qualify for both the 1974 and 1978 games, another such gathering of Brylcreem and bad voices was thankfully not attempted again until 1982, where they struck a more apologetic tone on their next single, the inaccurately titled This Time (We'll Get it Right). Although to be fair to whoever named the song, This Time (We'll Crash and Burn in The Second Group Stage) is undoubtedly a worse name for a single intended to rally the populace behind their national team.  The 1986 single was another misguidedly optimistic effort entitled We've Got the Whole World at Our Feet, sung (and I use the term loosely) to the tune of He's Got the Whole World in His Hands. Need we say more?
Getintothis' Cath Bore takes a look at the new Kevin Sampson book Hillsborough Voices: The Real Story Told by the People Themselves
But by 1988, it was time to bring out the big guns. This year saw this exercise in madness give us All the Way, a song that was wrong on more than one level as it limped to #64 in the charts and England lost to Ireland in the second round.
In the musical melting pot of that fateful year, with the second summer of love kick starting the acid house revolution and a solo Morrissey returning to the top spot, who would you think were the go-to-guys for a single to reflect our national pride? Why who else but Stock, Aitken & Waterman, with a single so bland and banal that we actively challenge one single reader to sing even the opening line without resorting to YouTube beforehand. And if you were to undertake such a foolhardy venture, the sheer quantity of 'men's hairspray' and moustaches would surely drive you from the Internet and into the comforting arms of a loved one before you can say "penalty shootout". And let's not even mention the sight of Peter Beardsley in a recording studio, there is only so much I can take in one sitting.
However formulaic and cheesy the 1988 SAW song was (and it was), it at least felt modernised for the times.  For the 1990 World Cup, the stars aligned. Somehow, the unthinkable happened; – a good football song was released.  Against all odds, advice and prevailing winds, New Order were asked to write the England's World Cup single. Surely the result of some strange, cosmic confluence, few could have foreseen arch-miserablists New Order and the Football Association coming together to record World in Motion. The result is surely the only football song it is acceptable to have in your record collection; a football record that caught the zeitgeist full in the face during the honeymoon period for dance music.
New Order, along with lyricist and alleged actor Keith Allen wanted to call the record E for England (sample original lyric "E is for England, England starts with E, we'll all be smiling when we're in Italy") until the pesky FA realised that it sounded suspiciously like a drug reference and vetoed the idea. All in all, World in Motion is a triumph, unlike the England squad themselves who were beaten on penalties by West Germany in the semis.  And this is all in spite of a bewildering rap from John Barnes.
Incredibly, the official football single went through a brief period of credibility. The 1996 European Cup was ably backed by the Lightning Seeds classic Three Lions. Assisted by Frank Skinner and David Baddiel, Ian Broudie (chief Seed) managed to come up with a song that married football and music successfully. Still a regular visitor to the charts in times of football tournaments, the song's chorus of "It's coming home, it's coming home, it's coming, football's coming home" is still capable of making otherwise sensible souls feel that this year, maybe this year, England will bestride the world like a high-socked colossus, clutching a trophy to prove to the world that we are the champions we have always believed ourselves to be and not perpetually plucky underdogs for whom a place in the quarter finals is a good result.
Three Lions united the nation and also has the distinction of being banned in Scottish branches of Morrisons following complaints from Scots football fans, a situation that you feel many of the England team would heartily approve of.  Though, to this day I'm not sure who told Baddiel and Skinner they could sing. Maybe they told each other.
Of course, as fans of the beautiful game are all too aware, after a high there often comes a crushing low. The next official single gave us the shocking sight of Echo & the Bunnymen, Space and the Spice Girls joining forces – because, Lord knows, we've often heard Space and Bunnymen songs and been bitterly disappointed at the lack of Spice Girls involved – and ask an unconvinced nation (How Does it Feel to be) On Top of the World?
Oh how we longed for the days of our national team shouting half remembered lyrics on Top of the Pops, which at least you could pass off as novelty, when the alternative was this car crash of a song. Ian McCulloch failed to match fellow Liverpudlian Ian Broudie in the songwriting stakes and the fact that the resultant single was overshadowed by a group called Fat Les – again featuring Keith Allen – bellowing something about Vindaloo  tells us all we really need to know.
The Les, as their fan(s?) call them, were pressed back into service for the 2000 Euro Championship with a cover of Jerusalem that was, one assumes for reasons of sanity, never officially commissioned by the FA, but somehow bore their endorsement. Maybe the lack of an official single was the reason for England to fall in the group stages. Or maybe not.  Like the truth behind Loch Ness Monster, the assassination of JFK and the reason all of Justin Bieber's entourage don't simply line up and take it in turns to punch him in the face, we may never know the real answer.
But if anyone could rally team and nation on to dizzying success in 2002 it surely had to be Ant & Dec – the jolly, round faced, Vic & Bob tribute act whose well-rehearsed ad libs make Britain's Got Talent such compulsive viewing. Surely they could do no wrong? Kept at #3 by those titans of British culture Will Young and Gareth Gates, Ant and Dec's On the Ball was a glorious return to their  "Let's Get Ready To Rumble heyday and single handedly got the team to the quarter finals. Those of you who are having trouble tracking this single down may be pleased to learn that it is included on The Official Album of the 2002 FIFA World Cup. A handwritten letter of thanks will suffice.
Can music television learn from sport? Getintothis' Shaun Ponsonby thinks so.
Just what is it with Liverpool and official football songs? We all know it has two first rate teams, but surely other cities can make comparable claims without having the pressure of penning encouraging tunes under these direst of circumstances? The 2004 Euros saw the job fall to The Farm, who wisely repurposed their baggy anthem All Together Now to see our boys on to another sterling quarter final exit. Maybe the blame here lies firmly at the feet of DJ Spoony who remixed the single, rather than at the more expensive feet of our players. In fact yes, let's say that's definitely the case.
The 2006 World Cup saw Embrace  as the choice for the official single, in what sounds like a curious mixture of randomness and laziness. Embrace's lead shouter Danny McNamara said "We didn't apply to do this. They just asked us. Our manager said, 'Do you want to do the World Cup song? The FA want to know.' I asked my dad and he said, 'if you think you're up to it-do it!', As you can no doubt tell from that smashing anecdote, the enthusiasm behind the song risks being overbearing.
The single that resulted from this unremarkable tale is, unsurprisingly, unremarkable. Still, England took their now customary place at the quarter finals and life as we know it went on undisturbed.
A period of under achievement for the England squad meant a fallow period for football singles and it wasn't until 2012 that the next official release was let loose onto an unsuspecting public in the form of noted musical genius Chris 'Kammy' Kamara with Sing 4 England. Nope, we'd never heard of it either. But it matters not what dreadful dirge is chosen as the official song, we know our boys can make it. As long as by 'it', we mean leaving at the quarter final stage of the competition.
Although there is no official song this year, Shaun Ryder unveiled Four Lions, a collaboration with Paul Oakenfold, Goldie and Kermit (the…frog…?) and their collaboration We Are England, which after decades, is likely to finally provide some clarity about our identity. The video also features s Spitting Image dummy of noted anti-fracking campaigner Mark "Bez" Berry dancing around like a pillock, although about halfway through the video we realised it was actually him.
The football song is a disaster waiting to happen, and each year we lap it up as we pretend to be patriotic until we lose, when the entire team become decidedly less popular than a perpetrator of school shootings. But it captures that special moment, when the pride shines unconvincingly from our collective gobs and we will seemingly buy any old shit in a half arsed attempt to prove it. Now, where did I put my Peter Beardsley top?
STOP THE PRESS!
In a break with tradition, Welsh beat poppers Helen Love has produced this rather fine ode to Gareth Bale ahead of Wales' first game in the Euros in 55 years. It's out now on Alcopop Records. Enjoy!
Comments
comments