Delve into some long awaited local psych and a dose of Ukrainian kraurock as Getintothis' Matthew Wood brings you another handful of freshly picked new music.
Single of the Week
Sherpa The Tiger – Contre-jour
Throw together four Ukrainians with a love for disco funk and a collection of relic synths from the once thriving soviet synth industry and you'll get the unique sound of Sherpa The Tiger.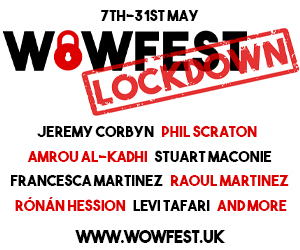 The Lviv residents are set to release their debut record, Great Vowel Shift on May 18th and if Contre-jour is anything to go by, this will prove very popular with the 60's krautrock revivalists among us.
The Vryll Society – Andrei Rublev
We waited a long, long time for this one, but has it been worth the wait?
The Vryll Society have always prided themselves on offering up their own versions of perfection, which is why we've had to wait so long for a debut record. Anderi Rublev, the title taken from the Medieval Russian painter, is a blissful jam, spacious and contemplative, without a blemish in sight.
A tranquil opening which sees Michael Ellis's vocals glide amid intricate guitar flurries soon transforms into a whopping finale of potent psych licks, tactfully set up to allow lead guitarists Ryan Ellis and Lewis McGuinness to sink into some indulgent solo work,
So to answer my earlier question, well… you'll have to find out for yourself.
Kamasi Washington – Fists of Fury 
Taken from his upcoming new record, Heaven & Earth, saxophonist and jazz royalty Kamasi Washington opens the record with another epic, brimming once again with a profound musical spirituality.
Liverpool Sound City 2018 venue guide – a tour of the Baltic Triangle music hubs
An ensemble of vocals, stabs of James Bond-esque horns and a flamenco style rhythm join seamlessly in the opening minute, recalling the work of D.R. Hooker on his long lost classic, The Truth; typically cinematic and enthralling.
To dissect the full 9 minutes would take an age, but watch your jaw doesn't hit the floor with the piano wizardry that follows, you need to save any drop of the jaw for Washington's simmering swathes of sax entering around the 3 and a half minute mark.
DMA'S – Break Me
Sound City 2018 headliners DMA'S add layers of dusty desert blues to their elated Britpop in the second release from the upcoming album, For Now.
Huge, reverberating guitars dance electrically in the punchy foray, mapped out by a mighty, crisp drum beat and delicately textured maracas, before their reserved lead vocalist Tommy O'Dell sets his voice into action, soaring over the energetic jam effortlessly.
There's a growing confidence between the Aussie three-piece, often appearing timid on stage, this energetic jam recalls the sludgy grunge of The Wytches and glam outfit, Telegram, marking a new wave of grittier and darker DMA'S.
Saltwater Sun – The Wire
A gloomy commute soon transcends into a cathartic wander through a mist-soaked field for the male protagonist in Saltwater Sun's latest video for The Wire, their most recent pummelling dose of sinister pop.
Hailing from Reading, the quintet work propulsive licks around meaty bass guitars, galvanised by lead vocalist Jen Stearnes' spotlight-stealing vocal work, grinding notes out fiercely amid a sonic storm of stinging guitar.
2018 is set to be their biggest yet with a string of festival and tour dates, I've no doubt these guys will pack a palatable punch on the live stage.
Comments
comments