A perfect sphere of hot plasma at the centre of the solar system and Getintothis' Rick Leach picks Top 10 tracks about that shiny thing in the sky.
The Sun. That star at the centre of our solar system.
It's something that we don't see that often. Or maybe not often enough. Not properly shining for weeks on end. The best we can hope for is a few days of sunshine on the bounce.
Yet when we do, we tend to do a go a bit over-the-top. Possibly because we know instinctively that it's the most important source of life on our fragile planet and that our fate is bound up with that single star, 150 million kilometres away.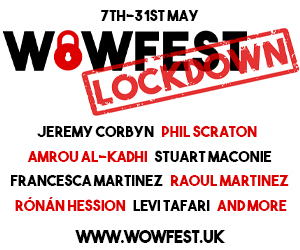 In many ways, we haven't moved that for from our ancestors. Like the ancient Egyptians, Aztecs, Romans and more, we still worship the sun, even if it only goes as far as slapping some factor 15 on and sitting in a deckchair until we turn an unhealthy shade of red.
That worship, of course, is reflected in music. There's been countless songs written about the sun. The Beatles wrote at least three-I'll Follow the Sun, Here Comes the Sun and Sun King. The Doors were Waiting for the Sun and Mogwai told us that the Sun Smells Too Loud.
There's been country songs about the sun; Garth Brooks warbled on about the Midnight Sun and among hundreds of jazz classics the great Louis Armstrong raved about the Sunny Side of the Street.
Elvis insisted that he Didn't Care if the Sun Don't Shine while The Walker Brothers predicted The Sun Ain't Gonna Shine Anymore. Scott and the lads were cosmologically correct, but as that's unlikely to happen for another five billion years we needn't worry too much about it.
Bruce Springsteen was Waiting for A Sunny Day and coming from the North West of England we know exactly how he felt.
We've had albums named after the sun-John Coltrane's Sun Ship and Rhianna's debut Music of the Sun are just two that spring to mind. It would be remiss of us not to give honourable mentions to the incredible Sun Ra as well as Sam Phillips iconic record label, Sun.
There've been soul and funk tracks about the sun and punk, blues, pop, easy listening classics, hip hop, metal and more have all have had a go at it. In fact it's nigh on impossible to think of a type of music that hasn't touched upon the sun.
Here then is Getintothis' mere taster of 10 sun-related songs, the tip of the melting iceberg. We're sure you have your favourites as well, so please let us know!
Set the controls and kick off our Top 10…
Pink Floyd: Set the Controls for the Heart of the Sun
From their second album, A Saucerful of Secrets, Pink Floyd serve us up a psychedelic sci-fi masterpiece. Incredibly this was nearly released as a single before EMI vetoed it and is the only song that all five members of the band, including Syd Barrett, played on.
Stevie Wonder: A Place in the Sun
Something that thousands of us can only dream of-a place in the sun. Close your eyes and let Stevie Wonder take us there.
Spiritualized: Lay Back in the Sun
The sun and sunshine seems especially suitable for tripped-out tunes so who better than Jason Spaceman and Spiritualized with this ode to having leaning back and having some 'good times, good dope, good fun.' This writer would equally prefer a deckchair in the park and a raspberry mivvi but we can see where Jason is coming from.
Boards of Canada: Turquoise Hexagon Sun
Now if there ever was a tune that evokes melting tarmac, cloudless sunny skies and punishing heat then this is it. Taken from BoC's classic Music has the Right to Children, Turquoise Hexagon Sun reminds us of what a great band they are.
Captain Beefheart & the Magic Band: Sun Zoom Spark
Evoking blues legends such as Howlin' Wolf, the good Captain tells us he's going to 'zip up his guitar' and asks whether we know which hand has it, 'the bottom or the top?' For anyone who thinks that Beefheart is a bit too out-there and unlistenable, this song just goes to show the sun brings the best out in everybody.
Manic Street Preachers: You Stole the Sun from My Heart
The Manic Street Preachers are possibly the best rock band at tugging at the heartstrings and in You Stole the Sun from My Heart they came up with yet another ballad to bring a lump to your throat and a tear to your eye.
'I'm squinting because the sun is in my eyes.' No, you're not. You're blinking at this lovely tune. We love you all the same.
The Beach Boys: The Warmth of the Sun
You can't really have a Top 10 list about the sun without having something written by Brian Wilson, can you?
One of the most poignant songs he ever composed-and God Only Knows, he penned more than a few- The Warmth of the Sun was written by Wilson and Mike Love mere hours following the assassination of John F Kennedy and as a response to that day in Dallas in 1963.
The Warmth of the Sun points precisely to a moment where the world changed forever.
Sparklehorse: Sunshine
The late, great Mark Linkhous recorded two other songs about the sun, Don't Take My Sunshine Away and Babies on the Sun as well as this one. All of them would be well worthy of their place in this Top 10.
Maybe all the best songs about the sun are gentle tunes like this one. Songs to make you relax and totally unwind.
Katrina & The Waves: Walking on Sunshine
Or maybe not.
Yes, this song is played over and over again at parties, barbeques, kids discos, wedding receptions (and maybe even a few funerals.)  It's probably legally obliged to appear on any compilation album that has 'summer' in the title. You've certainly heard it more than once and are possibly fed up with it.
We bet you're wondering how this near-cliched tune made it to number two in our list?
Well, just listen to it as if you've never heard it before-and we know that's fairly impossible-and try not to end up tapping your feet and smiling.
Go, on. Give it a go!
The Flaming Lips: The Sun Blows Up Today
We do know how things are going to end, don't we? The sun is going to blow up and who better than to make a jolly tune about it than The Flaming Lips? After all, they did death with Do You Realize??? and that was quite a happy ditty as well.
'Tick, tock, don't stop, sun blows up today….' sings Wayne Coyne. You know everything will be alright.
By the way, in one of the maddest tie-ups ever, this video clip is from a 2013 TV Superbowl advert with the Flaming Lips and Hyundai. And it's just great.
Comments
comments