Unearthing jazz fusion, delicate introspective pop and gloom-fuzz at their finest, here's Getintothis' Mike Stanton in the latest of his new music round ups.
Kamaal Williams has been experimenting with fusion for several years now and is a key figure on the international scene, mining the influence of visionary jazz blended with all manner of texture, sounds and signals from the over-saturated London streets. Consisting of Kamaal Williams on Keys, Pete Martin on Bass, MckNasty on Drums and engineered by Richard Samuels, the collective conjure consistently cool and intelligently arranged jazz-fusion filled with energy and invention.
High Roller is a taster of what to expect on his new album of jazz, hip-hop and downtempo compositions and it's one long irresistible groove of mellow and floaty-Rhodes funk. Progressive, funky, cosmic, exploratory and effortlessly musical, this is the sound of musicians honing their craft into thrilling new shapes.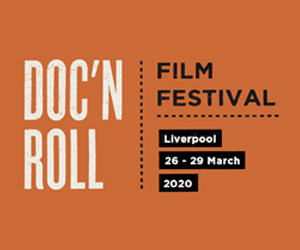 At times the keyboard work evokes the classic 70's fusion work of Lonnie Liston Smith or Roy Ayers underpinned by rhythms more akin to blunted hip-hop arrangements subliminally laced with the cut-ups of pirate radio.
In the US the like of Kamasi Washington and Thundercat have made great strides in opening a whole new dialogue between jazz and hip-hop, drawing in a young, highly engaged new audience in the process. Kamaal Williams mines a similar seam on the other side of the Atlantic alongside other exciting London talents such as Ezra Collective, Ruby Rushton and Shabaka Hutchings.
The Return is out May 25th on Black Focus Records.
Liverpool music gig guide: Light Night 2018, Birdstriking, Car Seat Headrest and much more
Rosie Carney's new single Bare is a poignant and delicate song that exhibits a remarkable level of subtle expressiveness. Guitar and piano accompany Rosie's tender and winsome vocals portraying an achingly elegant melancholia. Bare conveys a sense of solitude, but, as Carney points out, solitude is a tender and creative muse, allowing us the reflection needed to be our best selves, let go of the past.
Throughout her youthful evolution, Rosie's one constant has been her songwriting, which is both cathartic and empowering. Her later teen years were spent largely trying to navigate the confusion of her ailing mental health in the wake of trauma.
Rosie says of the song: "Bare was one of those songs that took me about 20 minutes to write. It felt like the song was already written, and all I had to do was play it aloud. It stems from the feelings of solitude and isolation you experience after going through something negatively impacting. I tried to write the song in stages of that experience, the first verse being the most raw and vulnerable, and the last, letting go. I don't necessarily think solitude is a negative thing, but actually very positive. It allows us to get to know ourselves better within each situation. I tried to capture that strength in this song."
Artists like Rosie Carney continue to let us know that we are not alone and that ultimately things can and do get better.
Bare is out now on Akira Records.
Okay Champ debut the intense and visceral post-punk single The Party's Over (Goodbye Yellow Brick Road) is equal parts dark, twisted imagery and sharp-witted observations and the track is a sure fire statement of intent from the self-styled gloom-fuzz 5-piece.
The band's origins lie in an extensive pub-chat between vocalist John Edgar and guitarist David Turnbull, with the final catalyst spurring the formation being the death of Leonard Cohen. Once the pair had installed colleagues Mark Brown (bass) & James King (drums) and Stuart Walkinshaw (electronics/synths), Okay Champ began in earnest, slowly distilling their cathartic amalgamation of post-punk paranoia and Beatles-inflected pop to a uniquely blackened potency.
"The Party's Over (Goodbye Yellow Brick Road) is basically a giant strop about mortality, and Brexit," says Edgar, "I'd prolapsed a disc in my back and we'd seemingly regressed seventy years over night. It just poured out. I think it was written in about ten minutes. Then Dave wrote that solo!"
Laying the groundwork for further tracks built on paranoid, jarring sounds accompanied with bleak, wry lyrics, The Party's Over… is a saturnine yet energising invitation into Okay Champ's fuzzy, greyscale world.
The Party's Over (Goodbye Yellow Brick Road) is out now via Treetrunk Records.
Comments
comments