As a local Green Party councillor approaches locals about the Smithdown Road Festival, here's Getintothis' Cath Bore with the details.
Green Party Councillor Lawrence Brown has approached residents in his Liverpool Greenbank ward with a survey about their experiences and thoughts about the annual Smithdown Road Festival, which took place over the May Day Bank Holiday.
Questions on a printed leaflet delivered to private homes and businesses in the area this weekend include the following queries:
Did you enjoy the Smithdown Festival and if so what did you like about it?

Did you experience any difficulties as a result of the festival?
Do you have any further comments or want to see any action taken.

Smithdown Road Festival 2018: what we learned and the best bands of the weekend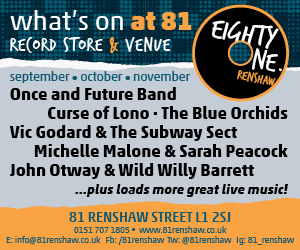 On the Festival's Facebook page, organisers say:
'We don't want to comment on the negative spin it gives the festival and the complete lack of credit we get for trying to do something nice for the area over the last 4 years'
Instead, they ask that supporters fill in the questionnaire and return it to Cllr Brown.

This year's Smithdown Road Festival featured both established music from Merseyside including Stealing Sheep (DJ set), John Power and Space but also fresh emerging talent such as The Mysterines, Samurai Kip, Eyesore & The Jinx.
UPDATE: Smithdown Road Festival have drawn up their own survey online, for those who attended this year's event. You can find it here.
Comments
comments