Deer Shed festival, regularly heralded as the best family festival in the north, returned to Baldersby Park this month, Getintothis' Janaya Pickett was there to soak up the action.
Deer Shed 9 proved to be a superb example of proper festival planning. Reflecting Deer Shed's growing popularity, the lay of the land had this year been rejigged and expanded to accommodate a sold-out crowd of 10,000. We attended our first Deer Shed last year, where we had a very chilled, orderly experience – which we assumed would be replicated for 2018.
At first, we had some reservations –  if it ain't broke why fix it? What we came away with however, was a depended respect for the team behind a magical small festival that is really holding its own in the field (pun intended).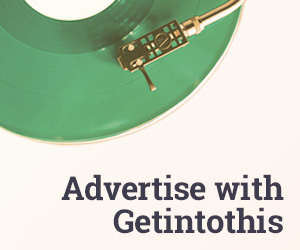 We arrived at our campsite and began the mammoth task of making a home for the weekend. With a four and five-year-old in tow, this included decorating the tent with fairy lights, unpacking the colouring apparatus, bubbles, gymnast ribbons and other whatsits. We meandered down for our wristbands and straight to the In the Dock Stage where Dream Wife were already kicking up a storm to a packed-out tent.
As a group familiar to Getintothis it was great to see DW being lapped up by the Deer Shed crowd. In preparation for their PG audience, they'd altered some of their more explicit songs and stuck around at the end of their set to chat and take pictures with young teens taken by their grrrl power. It was heartwarming stuff.
Other highlights from the Friday line up included the ever gracious and powerful Nadine Shah who dedicated her political anthems to individual 'wee' people in the audience and their 'mammies and daddies'.
The biggest surprise of the evening was London band HMLTD. The six piece emerged in the main arena pre set to walk the long hill path up to the In The Dock Stage, serving resplendent future goth, seeming somewhat apprehensive about all the kids.
But let us tell you, readers, the applause that ended HMLTD's set was one of the longest and loudest we've heard at a festival for an up and coming act. They were theatrical and dark, fusing nu romanticism with industrial beats and glamorous rock n roll. Words fail to encapsulate it all but we were told to expect one of the most exciting live bands around at the moment; and we were not disappointed.
Headliners Drenge carried on the heavy theme of the evening in what was a solid set, seamlessly weaving in a rendition of The Stooges' I Wanna Be Your Dog for good measure. We headed back to our tents buzzing and ready to embrace whatever else Deer Shed had to offer with open arms.
Bluedot 2018: review, gallery and what we learned from Jodrell Bank
Throughout the weekend we did ponder what it must be like for bands – especially the new young hip ones – to be booked to play at a family festival. The audience at such a festival is a strange one in the sense that the literature, arts workshops, sports field, circus tent and other events are truly as important and well attended as the music performances. There were times of the day then when acts played to sparse crowds or as a backdrop to the multitude of activity happening around.
This didn't seem to put musicians off however and Saturday afternoon sunshine was accompanied by the very fitting Boy Azooga, who played a terrific set with smiles and enthusiasm, and the sweet sounds of The Orielles who were admittedly feeling the effects of the night before but soldiered on through and were very well received.
As the rest of the clan headed back to the tent to bounce on the air beds for a bit, this writer stayed on at the In The Dock Stage to witness Avalanche Party, again, on the strong advice of the Deer Shed crew.
We're sure glad we did. As we watched the spectacle from the sidelines, singer Jordon Bell writhed around on stage, then took himself off into a mesmerised crowd and encouraged many to mosh. Avalanche Party certainly know how to perform and injected a much-needed boost of energy into the afternoon.
Thank you @DeerShed 💥✌️❤️
You made us feel dead welcome x pic.twitter.com/8JQAA3rwXY

— Avalanche Party (@avalanche_party) July 21, 2018
Public Service Broadcasting were arguably the most anticipated act of the weekend. This was in part encouraged but flash mob dance workshops, with the final performance taking place successfully during the group's single Go!. The weather was fine and their ambient tracks laced with historical content did indeed "inform, educate" and "entertain". There was a real positive energy coming from both the band and the crowd, making the set one of the highlights of the weekend.
Another highlight was Gaz Coombes on the In the Dock Stage. As day turned to night the former Supergrass frontman totally wooed a packed tent with his austere solo offerings. The whole audience was taken, swaying along and we were charmed with how Coombes has quietly honed his craft and amassed a deserved reputation as a great songwriter.
Headliner was the enigmatic icon that is Goldfrapp. As if to add more magic to the evening Alison Goldfrapp announced that Deer Shed 9 was, in fact, the first time during her long and varied success that she had headlined at a music festival. Her bombastic dance tunes hit exactly the right spot with equally impressive performance and lighting. What a spectacular way to end the day.
Sunday at Deer Shed is a tricky one as the final act finishes at around 5.30pm and unless you've bought an extra ticket to camp Sunday night, somewhere in that day you have to find time to also pack up your weekend home. Thankfully as a young family, we rise early and were set in time to see the first main stage act Pictish Trial aka Johnny Lynch, a freakishly folky singer-songwriter, who's accomplished sounds accompanied the bright morning sunshine perfectly.
After this first act however we were dedicated to children's festivities. These included the hunt for the perfect detachable fur tail, face painting, a turn on the fairground rides and time spent in the circus tent practising skills. Topped off by a showing of a sing-along version of The Greatest Showman (that drew a crowd to rival some of the bands who'd played).
We therefore sadly missed GIT Award winner Bill Ryder Jones (sorry Bill) and the vast majority of headliners Field Music. The family festival after all is not just about the music and above all, it is about compromise. It's impossible to see all the band's you'd like but all together Deer Shed makes for a fantastic experience that really did please us all.
LIMF 2018 review, photo gallery and what we learned at this year's festival
Deer Shed 10 is set for 26 – 28 July 2019 and we're already looking forward to it, but in the meantime here are some of our personal highlights of Deer Shed 9 in no particular order.
Dream Wife's kick ass set, including the time they spent afterwards interacting with young female fans.
The Bubble Emporium in the main arena – essentially a stall selling bubbles, that put on fantastic smoke filled bubble shows at intervals throughout the day.
The roaming performers who carried the theme of 'Making Waves' throughout the festival. Characters included a mermaid being pushed along in a wheelbarrow by some sea creature friends and a harpoon brandishing fisherman. My children were mesmerised and also slightly terrified.
Although Deer Shed has increased its capacity the small festival feel of it is a welcome treat. Bands can be seen wandering the fields themselves after their performances happily talking with passers-by. It's a relaxed atmosphere you wouldn't expect at an average festival for the young and boozy.
The Hyde Park Brass Band are something of a tradition at Deer Shed. Throughout the weekend the Leeds outfit could be heard snaking their way around the main arena, gathering followers with their brass renditions of modern pop and hip-hop songs.
HMLTD!!! That is all.
Possibly the biggest success of Deer Shed for our little ones was the Pig Stye. Which was essentially a pen filled to the brim in with straw that we returned to repeatedly for a 'hay fight'.
Avalanche Party bringing out the teatime moshers at the In the Dock Stage.
The seriousness with which man, woman and child took to dancing during Goldfrapp's glorious set.
The new main stage area, a rolling hill that descended down towards the main stage – with helter-skelter and Ferris wheel on top and a sea of swing ball sets free to use for passers-by.
Public Service Broadcasting and waving our gymnast ribbons along to their feminist inspired piece They Gave Me a Lamp from their most recent album Every Valley. With a future feminist on my shoulders and the sunshine beaming down, I had a lump in my throat.
Comments
comments