New music ensemble Immix have an exciting new collaboration this month, Getintothis' Cath Bore has all the thrilling details.

New music ensemble Immix, in partnership with Liverpool Biennial, present the world premiere of Bold By Name, Bold by Nature by Liverpool-based vocalist and songwriter Jennifer John, and Manchester-based guitarist and composer, Stuart McCallum.
This new work draws on a wide range of themes including Liverpool as a port, its architecture and people, the slave trade, the city centre, Hillsborough, and the loss of Jennifer's father. It also features an immersive electronic soundtrack, designed by McCallum, that will accompany the live performers.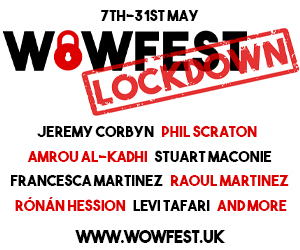 The programme also features premieres of new works by Immix's composer-inresidence, Andrew PM Hunt, and artistic director Daniel Thorne.
Immix is Hilary Browning (cello), Paul Duffy (trumpet), Jonathan Guy (bass clarinet), Simmy Singh (violin), Daniel Thorne (saxophone), and Michael Walsh (oboe, cor anglais).
Getintothis Album Club #27: Let's Eat Grandma, Snail Mail, SOPHIE, Death Grips and more
Previous Immix commissions include collaborations with Jane Weaver, Luke Abbott, Ex-Easter Island Head, Bill Ryder-Jones, Stealing Sheep amongst others, intended to promote collaboration across the spectrum of the music and wider arts community, with the aim of bringing together like-minded musicians and sowing seeds for future collaborations.
The John and McCallum event takes place at Civil Court, St George's Hall  on Thursday July 19
Comments
comments