Another helping of fresh new music from Getintothis' Matthew Wood for you to tuck right into, this week includes some Zimbabwean pop, disco from the North and the magic touch of Steve Albini. 
SHUNGUDZO – Paper
Shungudzo Kuyimba is a Zimbabwean artist, poet and musician and a majorly influential figure for anyone trying to seek out their true calling.
Shun's life has been one of transition, her family moved to America, she has excelled on the national gymnastics team and later graduated from Stanford with a degree in civil engineering and sociology and now she is moving into the world of music. While her resume is indeed largely varied, her true passion has always lay with poetry and music and finding her political voice.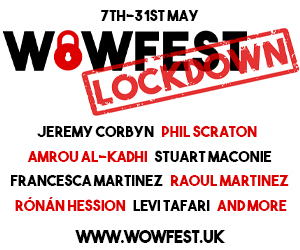 Paper is our first taste of Shun putting her poetry to music, minimalist but catchy, charged by a chorus steeped in African dance beats, her vocals tracing the tensions between money and religion, the more you find yourself "chasing paper"  the further we actually find ourselves from satisfaction and happiness, and for some, a God above: "I don't want to sell my soul and wake up with no saviour".
Crooked Man – Take It All Away
A legendary force on the house music scene, Crooked Man, aka Richard Barrett was one of the first DJ's to play house music in Sheffield and the surrounding north.
His career has led him to cross paths and collaborate with heroic figures such as Richard Hawley and Jarvis Cocker.
Take It All Away is indeed a throwback track, a groovy concoction of house and disco with room for multiple vocal hooks that dance over Chic-esque guitar work.
Dish Pit  – Family Man
This next one is from Canadian grunge-punk trio Dish Pit, comprised of Nora Kelly (singer and guitar) Brianna Stein (bass and vox) Jack Wait (drums) it's a heavy hitter with a glamorous shimmer.
Liverpool's Bold Street Coffee is back – look inside as they talk future plans
Having secured the ears of legendary producers Gordon Raphael (The Strokes)  and Steve Albini (Nirvana), Dish Pit are in extremely capable hands and boast a devilish disposition towards ballsy rock & roll with fierce fuzzy riffs.
Echo & The Bunnymen – The Somnambulist
Taken from The Stars, The Ocean & The Moon, the band's first full-length record in four years; a 15-track record made up of revamped classics and polished oldies. The Somnambulist is just 1 of 2 new tracks featured on the record but will no doubt slot itself amongst your favourites in no time.
Chocked full of roaring psych guitars, a bass-heavy baggy beat that swaggers with tambourine flutters and that iconic vocal of Ian McCulloch pervading the track like the crystal light of the moon.
Royzy Rothschild ft. Collen Lucrezia – Clark Gable Music
It's clear Royzy Rothschild embodies the philosophy 'work hard, play hard' from the sheer amount of music he's churned out over the years, including numerous, diverse collaborations, leading him to set up his own record label: Big Condo Records.
His homegrown brand of hip hop is inspired by the big-hitters of freestyle, with a focus on lyrical delivery and wordplay over uncluttered, classic 90's beats and in this case, a smooth vocal hook provided by Colleen Lucrezia, a multi-talented actor, dancer and vocalist and of course, a Liverpool resident.
Rothschild will bring his fiery live performance to our Deep Cuts night via Big Condo Records on Thursday September 13, get your tickets here.
Comments
comments