As Vieux Farka Touré brings his stripped down blues to 24 Kitchen Street, Getintothis' Amy Chidlow gets all mellow on a chilly Wednesday evening.
There was a warm community feeling last night at our beloved Kitchen Street.
A venue most famous for its House, Techno and Jungle nights. Unlike the usual nights in this warehouse venue, were the crowd gets ridiculously sweaty and impossible to move through, this was to be a show that would hold people hooked and still. Vieux Farka Touré's intimate and almost hypnotic set reflected nicely on the audience and was an interesting change of atmosphere in the venue.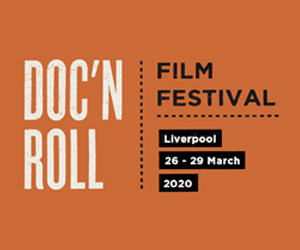 An interesting choice of support from our very own The Blurred Sun Band. But none the less, they opened the night really well. It's becoming harder and harder to find new psych bands that genuinely have a unique sound that hasn't just been accidentally swept under the Tame Impala rug. Their combination of jazz and psych is in perfect balance. Basically, these guys are boss…
Merseyside music's top 25 tracks of 2018 – Getintothis staff picks
The room filled up nicely but still enough space to get a good view, enter Vieux.
Touré kept it simple and sweet, nothing but a chair and mic on stage, soaked in an earthy green light.
The room had a campfire vibe, with everyone stood semi-circled around this glowing light while Kitchen Street's notoriously huge disco ball rotates in a glorious red. Touré's locomotive rhythm and abrasive guitar sound combines a range of influence, from Celtic to Western and Blues, not to mention his African roots. His poetic singing style and humble stage presence was the perfect remedy for a cold Wednesday night.
Images by Getintothis' Amy Chidlow and Sam Jones
Comments
comments