Country pop star Kacey Musgraves visited Liverpool Philharmonic, Getintothis' Will Whitby left his lasso at home.
Far from the tediously macho-American stadia country rock which gets drunk on Bud, out fishing with the boys, selling records talking about tractors while they themselves fly around in helicopters, Kacey Musgraves' fourth album Golden Hour, released in March, offers a certain deeper sense of humanity, poetic nuance and sonic realism.
Headlining Wembley's Country to Country festival earlier in the year, acid trips and LGBTQ rights are hardly tropes you'd attach to country music coming out of Donald Trump's America.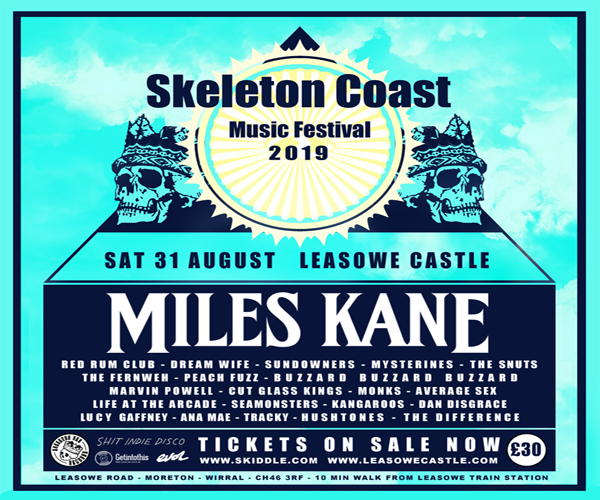 It's Musgraves' sense of a coming of age which has driven fans not usually drawn to country to both the Philharmonic and to massive online praise.
There was a bloke in a cowboy hat and people in Smashing Pumpkins' t-shirts; her music pushes genuinely majestic songwriting to relate to her audience – 10-gallon hat or not.
Contrasting brilliantly to Musgraves' polished Radio 2 pop, support came from Nashville lo-fi grungers, Soccer Mommy. For fans of Snail Mail, Pity Sex and emo sad-dads Pavement and Minus The Bear, Soccer Mommy's millennial melancholy-led jangle rock probably wasn't what half of the crowd were expecting.
But within, there were a number of 6Music dads relishing in hearing an alt-rock band like Soccer Mommy play in an internationally renowned orchestra hall – even with band acknowledging "we've never played a Philharmonic before".
Her fascinating debut Clean released earlier in the year pushed Soccer Mommy (Sophie Allison) from her Bandcamp bedroom rock to a refined debut yet with something of youthful intrigue to impress on every listen.
Twinkling guitar lines turned to droning, dominant solos in the sonically reflective Scorpio Rising. This was probably the first and maybe the last time a drummer called Scrappy would be playing the Phil but Soccer Mommy made the expansive space their own and opened with an impressive set.
Kacey Musgraves emerged between two large hand fans upon a plinth which set the main centre-piece of the stage.
The set and aesthetic of both her and her backing band intentionally rang of a 1970s country music TV special. Brown suits adorn the band as their percussionist pulls it together with a Bob Ross afro, double butterfly medallion and a look that resembles your dad going line dancing.
Ethereal smoke and lights began the set as Musgraves started with Golden Hour opener Slow Burn.
A track about taking life slow with mellow acoustic guitar coupled with banjo as Musgraves sang: "Born in a hurry/Always late/Haven't been early since '88."
Golden Hour and Musgraves' sense of coming of age allows for fans and country as a genre to take a look themselves and take stock.
"It's alright to be alone sometimes" from the track It's A Lonely Weekend discusses the importance of self-care yet acknowledges that the conflictions that one may create in times of isolation.
The cowboy shirts and country tropes are definitely there, but it is surrounded by some of 2018's finest songwriting.
It was Musgraves' first ever show in Liverpool in this her biggest UK tour peaking at a performance at London's expansive Wembley Arena.
Moving through the set in which she played the entirety of Golden Hour, Musgraves' sense of realistic humility transcended the cowboy hat to create music that makes you feel and think and tracks that develop within your physique with every listen
A stripped back version of title track, Golden Hour, peaked the show as Musgraves' discusses the safety that comes from being with your significant other.
"You set my world on fire" simply sets the tone for the track in what I consider to be one of the warmest and most rewarding songs of the year. Musgraves herself acknowledged the big risk of changing her sound for this album maintaining to the crowd that "we're still country, I just needed to try new things."
A cheerful cover of Here Comes The Sun made the audience reconsider all they knew about The Beatles' classic as she acknowledged Liverpool's wonderful music history.
Her attention turned to discussing her confusion of what Liverpudlians call themselves, her Texan twang struggling to question LiverPUDlian or LiverPOODlians as the audience just snapped back with a shout of "Scousers" with Musgraves jokingly replied thinking that sounded rad.
Opening the encore with Rainbow the vulnerable and meek piano ballad aims to act as a note of reassurance for those facing personal adversity.
Finishing up with stand-out single High Horse the disco-pop banger ended the night with the set acting as a statement.
Some may doubt country music's ability to attract the masses within the UK, however, Musgraves' emphatic and genuinely brilliant songwriting is beginning to make a change.
Life isn't all downing beers with purrrty girls by the lake all summer long, feeling rosy on your pick-up truck. Musgraves knows this, this is music for a troubled, conflicted, confused but hopeful America and rest of the world. Yee-haw.
Comments
comments