Cattle and Cane came to Liverpool as part of a Christmas tour, Getintothis' Lewis Ridley enjoyed a taste of the North East on Merseyside.
Two albums in, Thornaby band Cattle and Cane have already won over many with their infectious style of folk pop, and it was Liverpool's turn to be a part of it again.
Since being signed at a hometown festival when the band were very much in their infancy, they have gone on to play at some of the biggest festivals in the UK. Their latest chapter, 2017 album Mirrors, is an album full of slow burners and perfect harmonies – the perfect appetiser for their Studio 2 show.
First up last night though, fresh faced Dylan Owen. On what can often be a lonely stage for solo artists, Owen played with a confidence and emitted a stage presence far senior to his age and, presumably, his experience.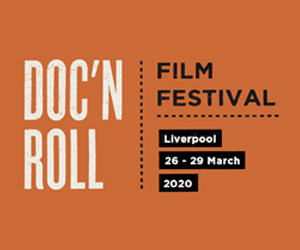 Covers of Catfish and The Bottlemen, Jake Bugg and The Last Shadow Puppets played their part in the set, but with each track Owen lifted his head to produce a powerful, gruff voice that hit the back wall of Studio 2 like Fabio Rochemback's free kick for Middlesbrough in their 8-1 demolition of Man City in 2008.
Getintothis guestlist selections Part One: staff writers and photographers on 2018
Talking of which, Boro fans Cattle and Cane came next, are fronted by siblings Joe and Helen Hammill.
They introduced I Am Yours: "We always wondered, if the place we're from had a voice then what would it sound like?" An emotive ode to home, full of imagery of a place in the world that Cattle and Cane are incredibly proud to be from.
Liverpool has struggled recently with issues of gig goers talking through songs, but here Studio 2 stayed peacefully quiet as it observed equally pitch perfect vocals from each of the siblings, competing only with the twang of a guitar.
"You're the most polite crowd we've had, and the nicest." They trialled some tracks from their new album, inviting criticism, though they'd be hard pushed to get any.
Skies is a highlight, the soft harmonies are enchanting. Meanwhile, Joe confesses he's relying on Amazon for Christmas presents, including his sister's. All she wants is for Cattle and Cane tracks to feature on Love Island, you can decide whether you'd rather have that or new socks.
As the set closes, the crowd voices their appreciation. About as intimate as it gets, this band provided a lovely evening.
Images by Getintothis' Peter Goodbody
Comments
comments