Controversial, yet awe-inspiring Getintothis' Olivia Rose Doughlas on the live return of Lauryn Hill.
The 16 track album has to be one of the best neo-soul albums of all time, successfully combining the old classic sounds of Motown, soul, and funk with the, at the time, newer sounds of beat bop, rap, and hip-hop. If you haven't listened to it what have you been doing with your ears?
Slap on the wrist. Listen to it. Immediately. The whole way through. It won 5 Grammys, flew straight to number 1 in the Billboard Charts and broke the record for first week sales by a female artist. The Miseducation of Lauryn Hill addresses love, self-respect, politics, and race and it will lift you higher in your happiest days and be the backing track to self-reflection and mellow days when you need a good old cry.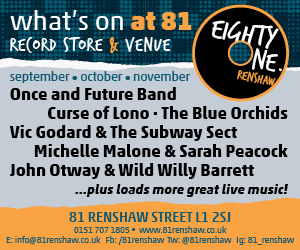 This month, Lauryn Hill began the UK leg of her worldwide tour celebrating the 20 year anniversary of the release of that timeless album, which is still so relevant in so many ways. With 5 UK dates through November and December, Manchester Arena saw her at her second stop. 
The show started with support from Cory Henry & The Funk Apostles – a 7 piece funk collective fronted by incredibly talented songwriter, jazz organist, and vocalist Cory Henry. The set was around 5 or 6 songs long and the energy on stage was impressive. Gospel influences could be heard in the powerful harmonies of the backing ladies and of course with the organ being the main focal point, but the funk guitar, bass, and drums brought that dynamic funk edge which really got the audience going.
Their set felt a little too long, it got a little heavy and although many of the audience will have been massive fans of Lauryn Hill, it felt a little too maverick for them, but that doesn't take away from the fact that they're an incredibly tight and talented live show.
Up next was DJ Reborn who really set a massive party atmosphere, playing some absolute bangers. It was a proper Friday night set and she really got the crowd ready. The whole arena was dancing and it was amazing to watch, it's rare to see a DJ successfully entertain such a huge audience who are clearly itching for the headliner, but it was clear towards the end everyone was really itching to hear what they came for.
Around 10pm, a mere two and a half hours after doors opened, and 45 minutes late, Ms. Lauryn Hill graced us with her presence, completely nonchalant about the fact that she'd kept 15,000 people waiting, but she didn't disappoint. A lot of people have taken to Twitter to complain about her tardiness, but it is Lauryn Hill, and this can't have been a surprise… Get to the venue later than you think you should and don't moan about, what did you expect?!
Strolling on stage draped in a huge bright blue coat, with a trademark headscarf and some costume jewellery that I'm sure the upper tier won't have struggled to see, she kept us in awe from start to finish. Commanding our attention and ruling the stage, it is obvious that she likes to do things her own way and God help anyone who steps in her way. 
Kicking straight into the intro track from The Miseducation of Lauryn Hill, it felt that the audience was immediately put at ease. It's no secret that Lauryn can be a little unpredictable and we were waiting in baited breathe to see if she was actually going to perform that album that we all know and love. I mean yeah, it was the 20th Anniversary tour so it would have been a massive disappointment if she didn't touch any of those tracks on stage, but come on, it was Lauryn Hill. 
From then on, she performed hit after hit, performing classics like the Fugees Killing Me Softly much to the pleasure of the audience and launching into everyone's favourite hit Doo Wop (That Thing) which resonates today maybe more than it did when it was written, exploring topics of female empowerment and race – reminding us ladies to be proud of who you are and love yourself, and warning the world of the power and strength of an unstoppable and confident woman.
Between those classics, she also played some of the lesser known tracks from the album, such as Forgive Them Father which is incredibly politically fuelled with lyrics cooing 'forgive them, father, for they know not what they do'. With the addition of a compilation of video footage showing police brutality towards black protesters filling the stage, the track was particularly overwhelming, emotional and in ways, almost breathtaking – portraying the continuous relevance of The Miseducation of Lauryn Hill. 
There's something amazing about an album that you've always loved and known being performed in front of you and almost recreating in meaning in a way you didn't think possible, particularly when you know those tracks inside out. Likewise, there's something spectacular about a songwriter and performer whose able to write something as though they're looking into the future, how is it that this album is still so moving and powerful?
Lauryn is fully aware of the influence her album has and surprisingly came across incredibly humble about the fact that people had told her it was a "soundtrack to their upbringing", explaining to the audience that 'it was written with one ear to classic soul and another ear to the streets', perfectly encapsulating the sound and the feel of the album. 
She's the perfect example of an artist that we might categorise as urban in today's market, which doesn't justify the flawless fusion of genres she creates. It's remarkable that at such an early stage in her career, Lauryn Hill was able to capture and deliver exactly what she wanted us to hear, it sounds simple, but it's something that separates the greats from the every days. 
The set itself was around 2 hours long which was both admirable and surprising. We've all heard about the diva persona she embodies and everyone was fully prepared for a late start, a short set and some kind of mishap but alas, everything ran smoothly and overtook expectations.
She performed virtually every track from the album and she put her all into it. She unapologetically ad-libbed and improvised her way through each track, keeping us on our toes and making it hard to sing a long, but that didn't stop anyone from being in awe of her stage presence, dominance and pure talent. 
Not only did her gritty and soulful voice keep the audience hooked, her comments between each track resonated. Without being heavily political, Lauryn discussed relevant issues and reminded us all that our actions influence the future, not only literally but also metaphorically, what we choose to do and say is seen and heard by the youngsters among us, and we have the power of positively influencing them and their future actions.
We shouldn't sit back and watch what the world is becoming, our actions however big or small can make such a change. Fittingly, to end the set, Lauryn was joined by two of her younger children who gave coyly sung a few notes and impressed us all with their flossing ability (dancing, for the older among you).
Running over her curfew by about 30 mins and blissfully ignoring the distaste of the venue bosses who turned the lights up towards the end of her set, neither Lauryn, or her offspring, disappointed and there was certainly a buzz as the arena emptied.
UPDATE – Lauryn will return to the UK for two huge shows in 2019, the first of which will take place at Blenheim Palace in Oxfordshire on Friday, June 21st as part of the Nocturne Live concert series. She will headline the Love Supreme Jazz Festival in Glynde, East Sussex on Sunday, July 7th alongside the likes of Gladys Knight, Jamie Cullum, Madeleine Peyroux, and Snarky Puppy.
Comments
comments