Love letters to thrash metal, gargantuan riffs and head banging heaven, Getintothis' Nedim Hassan finds the Liverpool metal scene in rude health at Zanzibar.
'Support your local metal scene' the banner above the Zanzibar foyer proudly proclaims. With a bill featuring some of the finest talent on the Merseyside metal scene (and a killer band from our dear neighbours in Manchester), Saturday's line-up did just that.
Sadly we had just missed N.E.S.H. when we arrived. By all accounts they are a tight melodic rock outfit and their emotionally charged songs are highly promising. Yet we have just about time to get to the bar before Riptide take to the stage.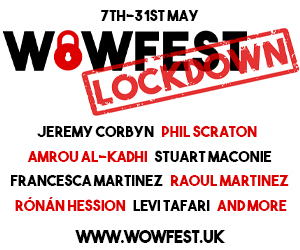 The five piece were certainly bold with their choice of cover versions. Starting with Iron Maiden's The Trooper and finishing with Whitesnake's Still of the Night, Riptide certainly worked hard to entertain the growing crowd.
Indeed, vocalist and guitarist Nikhil Hathiwala berated himself for attempting to cover Bruce Dickinson's vocal style – 'An Iron Maiden cover to start things? Whose idea was that? Oh wait, mine, dickhead!'
If their frenetic cover versions were proven crowd pleasers, Riptide's own material consisted of more mid-paced thoughtful affairs. This was especially the case with latest single I Follow and Bridge of Solace, which reflected on depression and suicide.
Riptide's on-stage exuberance was matched by the next act on the bill, Manchester's Prognosis. Another five piece, this band's dual guitar attack featured some accomplished technical riffing. Songs such as The Sycophant skilfully combined elements of thrash metal with a sound that verged on the more progressive moments of bands like Gojira and Mastodon.
The swelling crowd lapped up what was becoming an increasingly tight set and responded to Prognosis' calls for participation. Cue fists in the air and masses of metalheads swaying along with drummer Aaron Youd.
By the time Scare Tactics join the party, the Zanzibar is heaving.
The Liverpool metal veterans display the full range of their repertoire during a set that underlines the depth of their talent.
Although they have been part of the scene for several years and played at prestigious festivals such as Download and Bloodstock, it is sometimes easy to forget that this is a band at the start of their journey. Delivering choice cuts, such as Remain from their debut album, Legion, Scare Tactics reminded us all why they have such huge potential with a sound that combined alt rock tempos with searing guitar melodies.
Reaper's vocalist/guitarist Daniel Moran takes to the stage prior to the rest of his band to inform us that we're being recorded for a DVD. This is met with enthusiastic noise for the headliners who are rapidly becoming one of Liverpool's most exhilarating live acts.
Quite simply, Reaper's sound on the Zanzibar stage is breath-taking. It showcases the huge promise of debut album Birth of Chaos, which is played here in its entirety. Synthesizing the best of early Metallica and Megadeth with their hook-laden display of twin guitar histrionics, this is a band on a mission to give us a love letter to thrash metal.
Highlight of the show is the magnificent Entropy, which at one point features a riff so gargantuan it threatens to bring down the venue's low ceilings. With riffs like that everyone in attendance had no choice but to bang their heads like lunatics.
With sore necks but smiles on our faces we spilled out into the bustling Liverpool streets hoping for more Zanzibar nights like this.
Comments
comments