After releasing their stunning Lacuna album in 2018, Domadora answer 13 Questions for Getintothis.
Domadora caught us by surprise last year, with their Lacuna album coming out of nowhere to grab the No 2 slot in our top 100 albums of 2018.
Comprising of four epic tracks, Lacuna is a storming record.  Opener Lacuna Jam sets the scene beautifully melding their Kyuss-meets-Sabbath whirl while the epic 16-minute closer Tierra Last Homage slows proceedings down to a sludgy drool before blasting off into unbridled carnage complete with a Bouazza drum solo.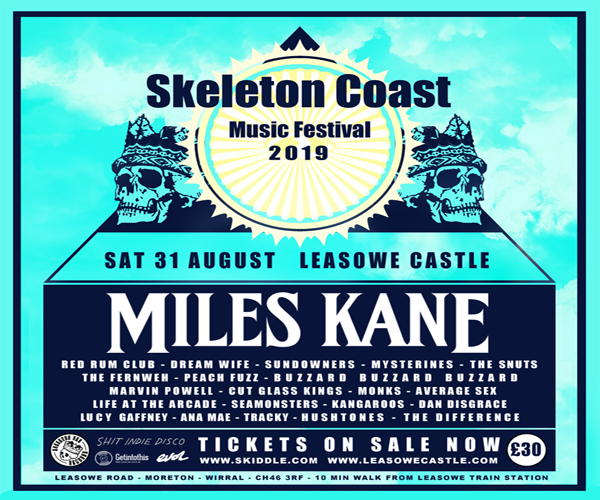 There is more to Domadora than just power though.  Lacuna's shortest track, Vacuum Density, which clocks in at a mere 6 minutes, is a masterful slow build, written around a delicate cyclical guitar riff before killer guitars come in to finish things off.  There is strength in their subtlety and subtly in their strength.
Domadora's Facebook page describes their music as Heavy Primordial Shamanic Psychedelic, and who are we to argue?  Getintothis caught up with the Parisian Psych titans to find out about their worst gig, first album, and their earliest memory.
Where are you and what are you doing?
"I'm home on a Sunday evening, watching Fargo season 2."
How is that working out?
"Well, so far so good."
What is your favourite film?
"I don't know, maybe The Wall.  I remember while leaving the theater saying 'Gosh I wish I was the guy who wrote this movie!'"
Read our 13 Questions features with The Damned, BC Camplight, Mogwai, The Vryll Society and many more
What is your favourite book?
"The Secret History by Donna Tartt, in France it was called The Master of Illusions.  I prefer that title"
What's the most you've ever spent on a round of drinks?
"Ah, ah…. it is impossible to remember."
Which do you prefer, playing live or being in a recording studio?
"Live, live, live, did I mentioned I prefer live? To me, music should be only about playing live."
What was the first record you bought with your own money?
"Zenyatta Mondatta by The Police."
What was the first gig you went to?
"U2 on their Unforgettable Fire Tour, I was 14. The next album they released was a disappointment to me and I stopped paying attention to them."
What is the worst gig you've ever done?
"In France on June 21th there is this thing called the celebration of music. 4 or 5 years ago, we played outside Paris, in the suburb. It was a good stage, but we were the last to play and I think the technicians had had enough.  They did awful job with the soundcheck and we could barely hear ourselves in the monitors.  I played but I can't really tell what it was like for the audience."
What's your first memory?
 "Playing and laughing with my buddies at my grandparent place, that is the one I can remember."
What's your guilty listening pleasure?
"Indian classical music."
Vinyl, CD, MP3 or Streaming?
"FLAC."
Thanks for taking the time to answer our questions. Is there anything else you'd like to say?
"Just thank you"
.
Comments
comments