As we look forward to the Chinese New Year of the Pig, Getintothis' Peter Goodbody selects a Top 10 of porcine related tunes.
2019 is the Chinese year of the pig. This is the twelfth of the Chinese zodiac animals, apparently because it overslept and was late to the party. We empathise.
Others say the reason it was late to the party was because a wolf destroyed its house and the pig needed to rebuild its home before it could set off. Either way, the pig arrived last and had to slot into the only available place.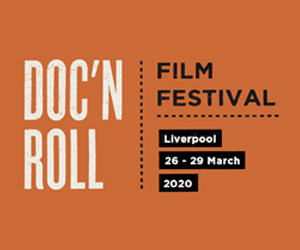 On the other hand, the pig's tardiness is not seen as a sign of weakness, but rather a sign of wealth. Their chubby faces and big ears are signs of fortune.
The Chinese say pigs do not stand out in a crowd, but are realistic, energetic and enthusiastic souls. And, particularly for 2019, the pig will be a social butterfly and a success later in life.
And for anyone born in the year of the pig, then you should seek out a tiger as a life partner, for they will give you the security you crave. On the other hand a rabbit may well suit as it will be attracted to your intelligence and warmth or, alternatively, a goat will share many of your goals and interests.
In Liverpool there will be a three day celebration welcoming the Chinese New Year which will take place to mark the 20th anniversary of Liverpool's twinning with Shanghai.
The city's Year of the Pig festivities will start on Friday February 8 with a focus on the Chinese arch, which was gifted to the city by Shanghai twenty years ago as a symbol of the twinning relationship.
So, for 2019 and the year of the pig, we present a celebratory top 10 tunes with this in mind.
10. Melt Banana – Pig to Dog
We'll start with a short one from Japan, via those crazy noise fiends, Melt Banana. At an exhausting 20 seconds, this is just the thing to get you up and running into the new year.
9. Eastern Lane – I Said Pig on Friday
Berwick on Tweed's finest, best known for being the soundtrack to an HSBC ad, were an under rated indie outfit, who ate pig on Fridays.
8. Pussy Galore – Pig Sweat
Another short one – we don't want to test your patience – that comes later. A glorious minute and a half of white noise and largely unintelligible lyrics. Superb.
7. Re-Tros – Pigs In The River
Re-Tros was one of our album picks of 2017 and a highlight from Bluedot last year – China's version of Joy Division deliver a soul / dub masterpiece on this 6 minute delight.
6. Queens of the Stone Age – Run, Pig, Run
Tucked in at the end of 2007's Era Vulgaris this is Josh Homme and co at their scrungy best. All scuzzy guitar and lazy vocals. The kind of song that's forgotten about in the midst of a rich catalogue of hits, but no less a tune for that.
Merseyside music's best new acts of 2019 – Getintothis' new breed of the ones to watch
5. The Dresden Dolls – War Pigs
Amanda Palmer nails the Black Sabbath cover and the politics with this rallying cry to engage and "You know what to fucking do". That's to get out and vote if you were unsure what she is driving at.
4. P J Harvey – Pig Will Not
Polly at her Patti Smith style poetic angry venomous best. I will not she screams at the beginning of an invective that leaves no one in doubt what she's getting at. Finishing with beautiful piano this is the most tearing listen.
3. Fucked Up – Year of the Pig
Well, we couldn't not include this. It's a massive 18 minutes of insanity. Like a mini opera on speed, really.
2. Underworld – Play Pig
Notable for its complete absence of pig reference and a fixation on cinnamon buns this has to be the least pig related track on here. Still, whatever. It'll get you dancing though.
1. Pigs Pigs Pigs Pigs Pigs Pigs Pigs – Psychopomp
Yeah, you knew this was coming from the start and 2019 will the year this band hits the headlines. There is nothing like them. This 21 minute behemoth should be essential listening. Your world will never be the same again.
Comments
comments