Those Clapton cowboys Creatures pull into town for Independent Venue Week, Getintothis' Cath Holland urges all to saddle up, strap in and enjoy the ride.
East London's Creatures make their Liverpool debut at the end of the month, in the first of a short run of dates.
The self styled 'western coast' tag offered up by them is misleads a little, the band's scope much wider than surf guitar and warm country styling, stretching as it does effortlessly into psych and honest to goodness pop.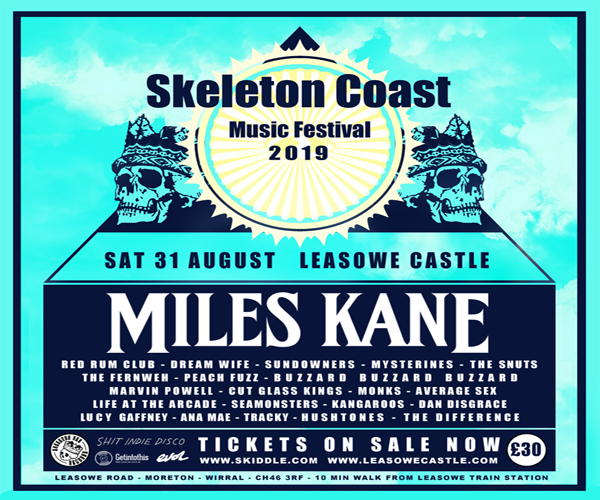 With charming humour, filmic drama and possession of some seriously fancy foot work, Creatures serve up much more than a mere two word description suggests, though early single Enola, mixed and remixed by Mark Gardener from Ride and Temples' Adam Smith respectively, feels straight out of the soundtrack of a classic spaghetti western.
The band's hastily put together debut gig in 2017 quickly brought forth an offer to tour with Temples.
More live performances followed, and the last twelve months witnessed Creatures play Manchester Pysch Fest, touring with The Parrots, plus supporting Insecure Men, and Tess Parks.
2018 also saw the release of more singles, the jaunty Most of Everyday, and the tongue in cheek and positively perky It's Going Right For Ryan.
The Liverpool show at the Jacaranda, the opening night of the tour, unveils a new band member and as yet unheard songs.
Support on the night is courtesy of Champagne Super Chillin'; Juliette Buchs is a French ex pat now based in New York, a creator of sexy dark pop with winks to Françoise Hardy and Serge Gainsbourg, with a glossy psych sheen.
Creatures' tour dates are:
30 Jan Liverpool, Jacaranda Phase One
31 Jan Bristol, Crofters Rights
1 Feb London, Oslo
2 Feb Southampton, Heartbreakers
Comments
comments