Looking ahead to the 2019 Oscar nominations, Getintothis'  casts an eye over the runners and riders to come up with some top tips.
Academy Award nominations for the 2019 show (looking back on 2018 in film) won't be out for a little while longer.
Additionally, a lot of the relevant films have were only released at the very tail end of December 2018. meaning much of the movie-loving public is still fairly in the dark regarding where the races for major awards stand.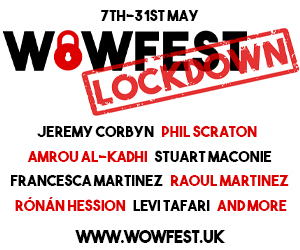 However, last week gave us a sort of unofficial start to the season when the Screen Actors Guild nominations were announced.
Typically viewed as being more serious than the Golden Globe nominations, and fitting into categories that more closely resemble those at the Oscars, the SAG nominations are in some ways our first and clearest look at which movies, directors, actors, and actresses are going to be recognized over the course of the next two or three months.
So, taking these new announcements into account, as well as Oscars chatter from around the web and on film-related podcasts, here's an early analysis of sorts.
Best Picture
The biggest category at the Oscars actually doesn't have a SAG counterpart.
Instead, the SAG Awards recognize 'outstanding performance by a cast in a motion picture,' a sort of way of twisting 'Best Picture'  into an acting category.
For this reason, the best place to look for Best Picture predictions may actually be the betting markets online.
Various free bookmaking platforms exist and allow you to take a look at odds, typically for sports but also for big events like the Oscars, without actually placing a bet if you like. And often the Oscars odds are fairly good indicators.
In the case of the 2019 show, this award is somewhat up for grabs.
A Star Is Born, the musical remake starring Bradley Cooper and Lady Gaga, is the front runner, with a number of films not too far behind.
There appears to be late momentum for the Alfonso Cuaron-directed Netflix film Roma, and all year there's been chatter of Black Panther as a contender. The likes of Vice and The Favourite could also be late risers in a category that despite having a clear favourite feels wide open.
Best Actor
This is a fascinating contest for 2019 in that it contains a lot of powerful and impactful actors, but not the occasional who's-who of Hollywood icons.
The two men who seem absolutely certain to receive nominations are Christian Bale (forplaying Dick Cheney in Vice and Bradley Cooper (for A Star Is Born).
Beyond them, we could see nominations for Rami Malek (who was stirring as Freddie Mercury in the musical biopic Bohemian Rhapsody), Viggo Mortensen (who gives a heartfelt and wonderfully atypical performance in Green Book), and John David Washington (Denzel's son who stars in Spike Lee's BlacKkKlansman).
Best Actress
This is actually not unlike the Best Actor category in that it's full of big names, but not the typical Hollywood All-Stars.
In other words, it's not Meryl Streep versus Cate Blanchett versus Jennifer Lawrence.
Instead, we seem likely to see a group from the following:
Emily Blunt (who repressed Mary Poppins in Mary Poppins Returns), Glenn Close (who gave one of those excellent performances not many people will see in The Wife), Olivia Colman (who is spectacular as Queen Anne in The Favourite), Lady Gaga (A Star Is Born), Melissa McCarthy (who took a serious turn as Lee Israel in Can You Ever Forgive Me), and, as perhaps more of an outside chance, Julia Roberts (for her work alongside up-and-comer Lucas Hedges in Ben Is Back).
Watching film on a big screen- a dying pastime or something to be treasured?
Best Supporting Actor
This is a very exciting category because it feels very much like a group of up-and-comers.
The one to watch at the top though is Mahershala Ali, who won the same award at the 2017 Academy Awards for his work in Moonlight.
Ali is on a roll, moving from that win into multiple exciting film parts, and singlehandedly convincing the True Detective to make the lead a black man in the upcoming third season, in which Ali will star.
Even with all this though, his performance as the skilled pianist Dr. Don Shirley in Green Book may be his best work to date. Ali may be in line for a second Oscars win in three years, which would solidify him as one of the greats working today.
The category beyond Ali is strong though.
Timothy Chalamet, whom just about everyone sees as the best young talent in Hollywood, will be nominated for Beautiful Boy.
Adam Driver stands a good chance of recognition for his role in BlacKkKlansman.
And Sam Elliott and Sam Rockwell are likely inclusions for their work in A Star Is Born and Vice respectively (with Rockwell playing the part of former president George W. Bush). It'll be an exciting race.
Best Supporting Actress
This category may actually have four actresses in it from just two films.
Margot Robbie and Saoirse Ronan play Queen Elizabeth I and Mary Tudor, respectively, in Mary Queen Of Scots (though Ronan may be bound for the Best Actress category).
And Emma Stone and Rachel Weisz star opposite one another, and under Olivia Colman, in The Favourite
It's nearly impossible to pick a frontrunner among these four, which could mean the edge will go to Amy Adams, who plays Lynn Cheney in Vice.
Emily Blunt, despite being in line for a Best Actress award, could also be nominated here for her work in A Quiet Place as she did receive both nominations at the SAG Awards.
Perception can change a lot in the coming months, particularly as more people see the relevant pictures. But this is a solid overview of where things seem to stand a few months out.
Comments
comments